Book of the Month
Missir/Loss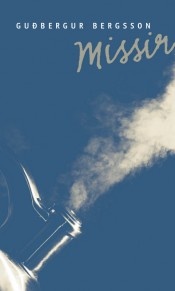 The author Gudbergur Bergsson has put out a new novella, dedicated to the "generation of eternal youth." It is uncommon for a new work of Icelandic fiction to be published during springtime, and Bergsson's work, titled Missir / Loss, stands particularly out because of the contrast between its subject matter – the loneliness and decay of old age – and the season's abundance of new life.
The work is a bleak narrative, of a life which progresses in a seemingly futile manner towards the inevitable emptiness of death. An old man, carrying on with life although he doesn't want to, waits for a tea kettle to boil. Meanwhile, he is haunted by memories of everything he lost through youth's inexorable surrender to decline.
Many critics have pronounced Missir to be among Bergsson's best work. Literature programme Kiljan's triumvirate of critics – Kolbrún Bergthórsdóttir, Páll Baldvin Baldvinsson and Egill Helgason – all expressed their admiration: Bergthórsdóttir declared the work to be "a masterful description of how old age pounces on you, making life worthless … I wouldn't be surprised to see this book counted among Gudbergur's best works." Baldvinsson also found Missir fascinating: "A  beautifully written work … restrained in its description of an individual who must come to terms with the fact that it's all over … The agenda – describing the loneliness and decline of  a man's twilight years – is accomplished respectfully and in good taste." Helgason pointed out that, despite its deep-rooted bleakness, the book is laced with the author's characteristic humor.
Morgunbladid critic Einar Falur Ingólfsson was also impressed, awarding the book four and a half stars out of five: "Missir is described as a novella, and the author has a sure command of form and content  … Missir is, without a doubt, one of his most moving works – concise and terse, prompting the reader to think. The work's material is at once fragile and important: the loneliness and living conditions of old people. The story often presents a rather cynical view of this reality."
"When I was a child, people spoke of the beauty and wisdom of old age. I didn't really believe them..."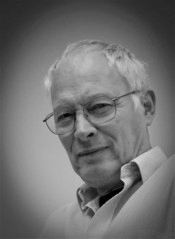 Speaking with Sagenhaftes Island, Bergsson claims he has no idea where the original idea for Missir came from: "The ideas just seem to reside in the mind, waiting either for development or death."
Missir describes the decline of a human being – the decay of body and soul. In a two year old interview with Morgunbladid, Bergsson stated that decline – normally thought of as repulsive– contained a beauty of its own. This prompts Sagenhaftes Island to ask whether beauty cannot also be found in a a person's final years. He replies:
The earth and everything it contains – people, animals and flowers – represent a cycle of decay and growth. When I was a child, people spoke of the beauty and wisdom of old age. I  didn't really believe them, because I grew up around old men and women, and had considerable experience with prune-faced people of both sexes. But once, when I was working as a night watchman at at hotel where [famous Icelandic artist] Kjarval lived, the painter came across an extremely old man who had passed out in the lobby's carved chair, and Kjarval said: "You are beautiful because you are old." The old man jerked upright at the compliment, growing younger by twenty years. He sobered up in an instant, and practically scintillated with the beauty of youth. Kjarval's compliments had propelled him out of his drunken stupor and into optimism, at least until the bar closed. Maybe the compliments could have brought him back from a more terminal kind of stupor, pulling him out of his coffin like the man in that Dreyer film, The Word. In this country, people were of the opinion that everyone was at their most beautiful when they died, and that was true, at least in some cases.
Bergsson has often been merciless in his description of the Icelandic people. When asked whether the public – having been through its own decline, disguised as a period of prosperity – had managed to shake off its deference to authority during the so-called "Kitchenware Revolution" which arose from the 2009 Icelandic financial crisis protests and resulted in the resignation of the old government, he replies:
According to Roman chroniclers, deference to authority without organized slavery is a Germanic phenomenon. The only thing the Kitchenware Revolution proved is that perhaps the Icelandic people have changed, in the sense that they're no longer looking up to their masters. Instead of being loyal by looking up, they now look down into their bowl and show more loyalty to the porridge, even though it has turned into the porridge which vanished. Judging by this, the loyalty has broken free from the master and disappeared into the porridge bowl. Perhaps this represents some progress, economically speaking.
He expressed concern about the volcanic ash pouring out of Iceland for the past few weeks, interrupting the normal course of the world. When asked what currently occupied him, he answered dryly: "The volcanic ash occupies me – I'm asking it to refrain from crossing to the European mainland, from closing down the airports there and from driving German Wings into bankruptcy."