Authors
Sigrún Eldjárn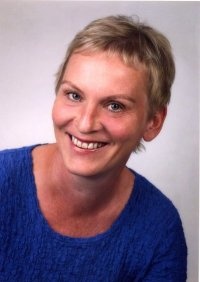 About the author
Sigrún Eldjárn was born on May 3, 1954 in Reykjavík. She graduated from highschool in 1974 and in 1977 she graduated from the department of graphic design at The Icelandic College of Arts and Crafts. In 1978 Sigrún spent some time in Poland as a guest-student at the Academies of the Arts in Warsaw and Krakow. Sigrún has worked as an artist since 1978. She has exhibited her work extensively, both in solo-exhibitions and participating in exhibitions in Iceland and abroad, such as Scandinavia, Poland, Germany, USA, S-Korea, Taiwan and Japan. Art by Sigrún is owned by a number of large museums and institutions in Iceland and abroad.
Alongside her art, Sigrún has worked as a writer and has published numerous books for children. Her first book, Allt í plati (Just Joking) was published in 1980. Sigrún illustrates all her books and has furthermore illustrated a number of books for other authors, such as Guðrún Helgadóttir, Magnea frá Kleifum and her brother, Þórarinn Eldjárn. He has also written poetry for her picture books. Sigrún and Þórarinn have received various awards for their books, and they were nominated for the Nordic Children's Book Prize in 1998. Sigrún has also received an honorary listing from the H.C. Andersen Prize. Apart from writing books, Sigrún has also written television manuscripts for The Icelandic National Broadcasting Service.
Publisher: Mál og menning.
(from: bokmenntir.is)

---
---
---
---
Children's books
Forngripasafnið, 2010: Mál og menning
Finnur finnur rúsínu, 2009: Mál og menning
Kuggur: Útilega, 2009: Mál og menning [English translation available, unpublished]

Kuggur: Blómkál, 2009: Mál og menning [English translation available, unpublished]
Eyja sólfuglsins, 2008: Mál og menning
Gælur, fælur og þvælur (illustrator), 2007: Vaka-Helgafell
Eyja glerfisksins, 2007: Mál og menning
Gula sendibréfið, 2006: Mál og menning [English and Swedish translations available, unpublished]

Eyja gullormsins, 2006: Mál og menning
Jólaleg jól, 2005: Mál og menning
Steinhjartað, 2005: Mál og menning
Kuggur: Þorrablót, 2005: Mál og menning
Kuggur: Í sveitinni, 2004: Mál og menning
Kuggur: Geimferð, 2004: Mál og menning
Kuggur: Nýir vinir, 2004: Mál og menning [English translation available, unpublished]

Kuggur: Prinsinn og drekinn, 2004: Mál og menning [English translation available, unpublished]

Frosnu tærnar, 2004: Mál og menning [Danish translation available, unpublished]

Týndu augun, 2003: Mál og menning
Draugasúpan, 2002: Mál og menning [English translation available, unpublished]

Geimeðlueggin, 2001: Mál og menning
Drekastappan, 2000: Mál og menning [English, Danish and Norwegian translations available, unpublished]

Teitur í heimi gulu dýranna, 1999: Forlagið
Teitur tímaflakkari, 1998: Forlagið

Málfríður og tölvuskrímslið, 1998: Forlagið
Kynlegur kvistur á grænni grein, 1997: Forlagið
Beinagrindur með gúmmíhanska, 1996: Forlagið
Skordýraþjónusta Málfríðar, 1995: Forlagið
Syngjandi strákur, 1994: Forlagið
Talnakver (myndskreytir), 1994: Forlagið
Stafrófskver (myndskreytir), 1993, 1996, 1999: Forlagið
Beinagrindin, 1993: Forlagið
Sól skín á krakka, 1992: Forlagið
Stjörnustrákur, 1991: Forlagið
Axlabönd og bláberjasaft, 1990: Forlagið
Kuggur, Mosi og mæðgurnar, 1989: Forlagið
Kuggur til sjávar og sveita, 1988: Forlagið
Kuggur og fleiri fyrirbæri, 1987: Forlagið
Bétveir Bétveir, 1986, 1990: Forlagið
Langafi prakkari, 1984: Iðunn
Langafi drullumallar, 1983, 2000: Iðunn
 Eins og í sögu, 1981: Iðunn
Gleymmérei, 1981, 1996, 1999: Iðunn
Allt í plati, 1980: Iðunn
Short stories:
Iceland (in norwegian), "Herr Guðmundur får et brev der er vanskelig å gjenkenne", in Kulens side. Islandske noveller for barn og ungdom, 2007: Dimma
"Stanleyhamarsheimt", in Heil brú: sögur úr norrænni goðafræði, 2006: Mál og menning
---