News
A miraculous story of everyday life
"The Bónus Girl springs from everyday life," says Ragna Sigurdardóttir of her newest novel, The Bónus Girl (orig. Bónusstelpan), which attracted attention upon its publication in Iceland last fall. The book tells the story of a girl named Diljá, who decides that her graduation piece from art school will consist of her working as a checkout girl at the budget supermarket Bónus. Soon, however, rumours begin circulating that the new girl at Bónus has miraculous powers, and the store's customers take to queueing up at her till, hoping to transform their lives. The regular, garden-variety shopping trip, once the very embodiment of normal, has suddenly transformed into something entirely different.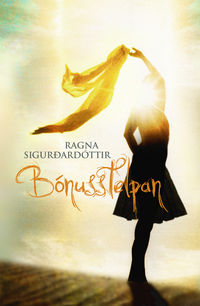 Ragna says that what began as a small idea – a checkout girl who has a healing effect on her customers – quickly grew into something much more. "Once you take a closer look, the everyday is never as simple as it seems. The supermarket queue is a cross section of society. It's anything but commonplace, because we all have our own individual stories, full of drama."
The book places Icelandic public belief in the supernatural in a context that is at once quotidian and unexpected. Ragna points out the strong connection between everyday life and the otherworldly throughout the country's history: "The story of the Bónus Girl is built on a solid foundation of Icelandic faith in the supernatural. Healing mediums were immensely popular in the mid-20th century. There wasn't much friction between Christianity and these sorts of beliefs, either. Many priests, for example, took active part in spiritualist groups in the early 20th century, and healing mediums were often very Christian. The belief in elves, the so-called 'Hidden Folk', also flourished alongside Christianity. This liberal attitude was doubtless a factor in making healing mediums such an accepted supplement to traditional medicine."
But what of modern superstition, the belief in elves and mediums? What significance do these sorts of beliefs hold in today's world, and that of The Bónus Girl?
"It is human nature to explore all alternatives when things go wrong, and the people in the supermarket queue are no exception. In part, we can look on faith in the supernatural as a sort of anchor for the contemporary world, as we can with old traditions in general. In the story, however, this faith is not least a symbol of our survival instinct, how far we are ready to go in order to keep things going, every day, queueing up for the supermarket till. There are so many special offers. Why not throw in a extra miracle or two?"
Ragna Sigurðardóttir's fourth novel, The Perfect Landscape (orig. Hið fullkomna landslag), published in Iceland in 2009, is due out in English translation with Amazon Crossing later this year.