News
Auður Ava nominated for French literary award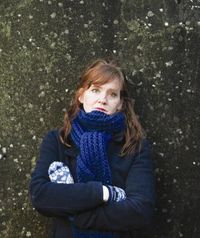 A yet to be published French translation of Rigning í nóvember (November Rain) by Auður Ava Ólafsdóttir has been nominated for the Prix du roman Fnac.
The book, which is translated by Catherine Eyjólfsson and published by Zulma, is titled L'embellie and is due out later this autumn. It is among 30 other books nominated by a jury composed of 800 bookstore employees and members of the public. The award is presented annually by Fnac, France's largest chain of bookstores, highlighting the most anticipated books published this autumn in France.
This is the second time a novel by Auður Ava is nominated for the prize. Rosa candida (The Greenhouse, published in English by Amazon Crossing) was nominated in 2010. The novel was met with overwhelmingly positive critical reaction, and was hailed as the "literary discovery of the year". The translation received the Canadian Prix des libraires du Québec award, in the category of best foreign novel and the Prix de Page as Best European Novel 2010.
A new novel by Auður Ava, published by Bjartur Publishing, is due out in Iceland this autumn.