News
Icelandic design in Frankfurt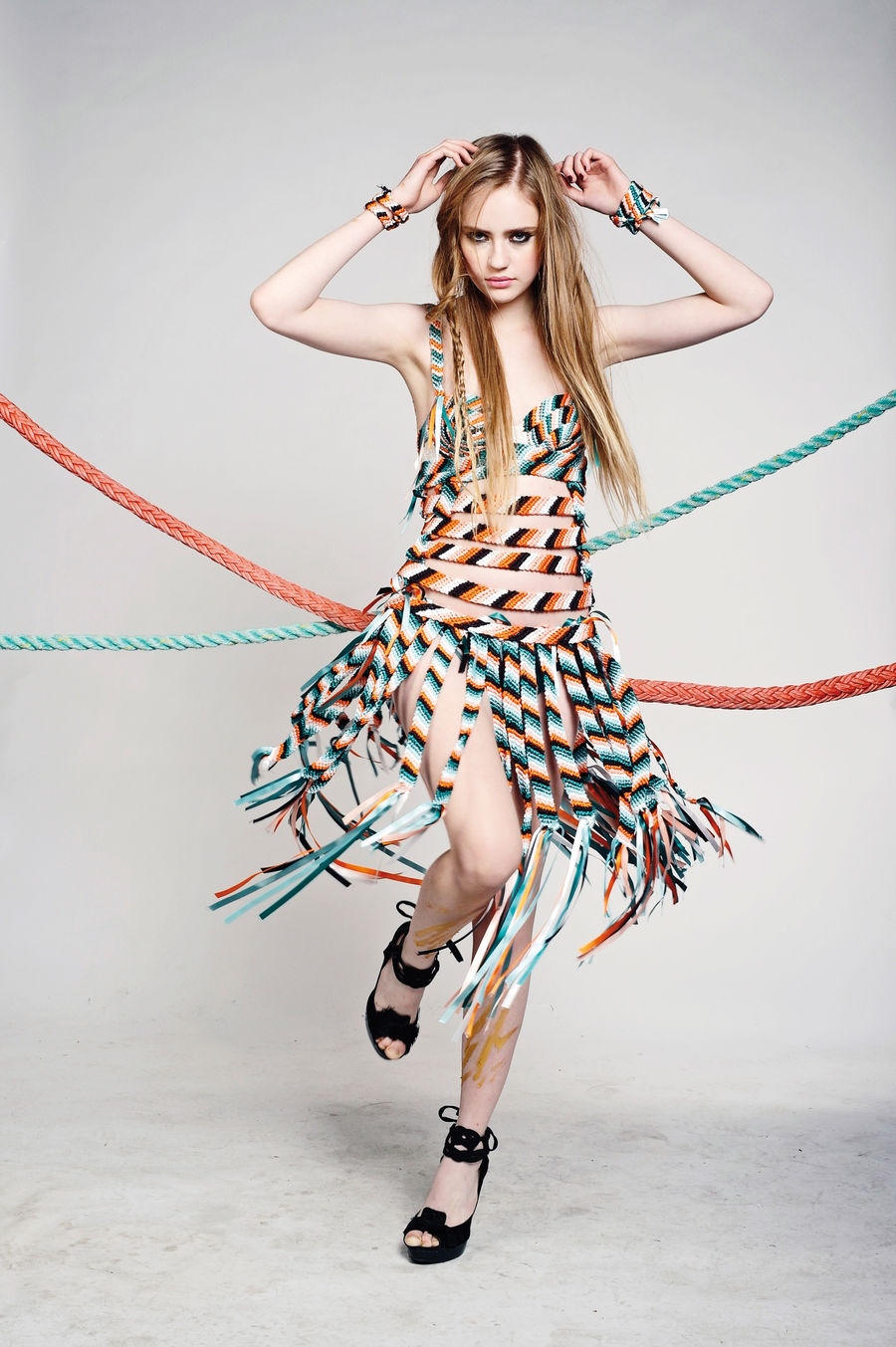 In connection with Iceland's Guest of Honour appearance at the 2011 Frankfurt Book Fair, many of the city's major museums will host exhibitions dedicated to Iceland. One of these is On the Cutting Edge | Design in Iceland in the Museum für Angewandte Kunst, which exhibits over 100 works from some 60 Icelandic designers of various disciplines – fashion, graphics, communications, industrial design and more. Featured designers include Mundi Vondi, Tinna Gunnarsdóttir, Sig Vicious and rosarosa.
The exhibition's curators are Matthias Wagner K and Klaus Klemp.
"Icelandic design is manifold, and committed to diversity. It is founded on an impulse to excel," says Wagner K, who in 2005 curated the first exhibition of Icelandic fashion and industrial design in Germany, as well as the first Nordic Fashion Biennale in 2009. "This kind of an exhibition brings Icelandic design into the spotlight. It could – and should – boost the confidence of Icelandic designers and help to strengthen their field at home."
Design competition and trade fair
For the occasion, the Museum für Angewandte Kunst has announced a design contest on its Facebook page. Anyone feeling creative can send in a sketch or photograph of an original design. All forms of design are eligible – fashion, accessories, home appliances, furniture – anything goes provided the entry takes Iceland as its theme in some way. The winner will receive a trip for two to Iceland, and many other prizes are also offered. The competition is open now and ends on November 31.
Another noteworthy event in Frankfurt is "Design Þing: Handwerk und Design aus Island For Sale", which opens in AusstellungsHalle on September 23, and offers for sale the creations of thirty designers and craftspeople from Iceland and Frankfurt.
Photo from Mundi Vondi.