News
AmazonCrossing to publish 10 Icelandic titles
At a press conference given by AmazonCrossing and Fabulous Iceland at the Frankfurt Book Fair on October 10, AmazonCrossing announced its intention to publish ten Icelandic titles in the near future.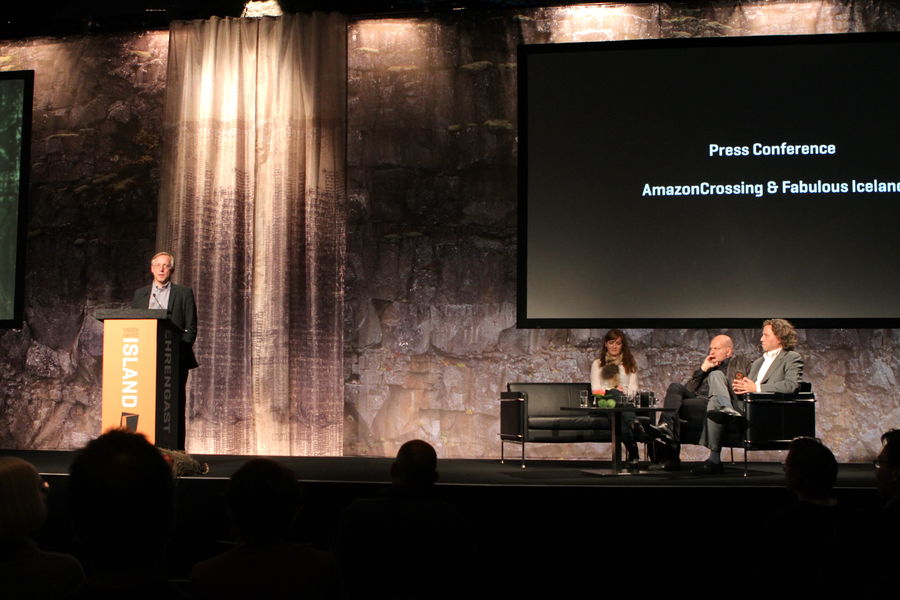 "The Icelandic series from AmazonCrossing will ensure that the guest country will still be present on the international book market once the Book Fair has come and gone," said Halldór Guðmundsson, director of Fabulous Iceland, at a press conference given to announce that AmazonCrossing, a new imprint of Amazon Publishing dedicated to foreign works in translation, had resolved to publish ten Icelandic titles in the near future.
The series will kick off with The Greenhouse by Auður Ava Ólafsdóttir and Hallgrímur Helgason's The Hitman's Guide to Iceland. Both authors appeared at the conference. Also slated for publication are works by Viktor Arnar Ingólfsson, Árni Þórarinsson, Vilborg Davíðsdóttir and Steinunn Sigurðardóttir, with more to be announced in early 2012.  
Translated books comprise less than three percent of titles published in the United States and United Kingdom. "This figure is too small, by a long shot," Jon Fine of AmazonCrossing said, adding that the imprint's aim was to improve the ratio of foreign translation on the English-speaking market. "There are wonderful stories in Iceland and around the world that are not accessible to English speakers. We want to translate these extraordinary international literary works and authors and introduce them to new audiences worldwide."