News
Reykjavik International Literary Festival September 6 - 9 2017
The festival will take place for the 13th time at venues throughout Reykjavík.

The Reykjavik International Literary Festival´s ambitious programme includes events with 17 distinguished authors from abroad as well as many well-known Icelandic authors.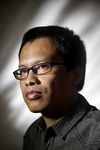 Hailed as the Kafka of South Korea and the 2016 winner of the Man Booker International Prize for the novel The Vegetarian, Han Kang is coming to the Reykjavík Internatioal Literary Festival. Indonesian writer Eka Kurniawan will be one of the stars at the Göteborg Book Fair at the end of September – but first he´s coming to Reykjavík!
Among other authors participating in the festival are Jonas Hassen Khemiri, Fredrik Sjöberg, Yaa Gyasi, Timothy Snyder, Morten Ströksnes and Aase Berg. Among Icelandic authors are Auður Ava Ólafsdóttir, Jón Kalman Stefánsson, Guðrún Eva Mínervudóttir and Sjón.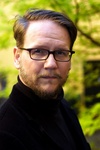 Events are conducted in English. Readings will be held in the authors' native languages, with English and Icelandic translations available. All events are free and open to the public.
Set in cozy venues in downtown Reykjavík every two years, the festival offers interesting and entertaining programs for literature enthusiasts. Over a span of more than 30 years, the festival has welcomed Nobel-prize winners, novelists, historians, political activists, philosophers, cartoonists and more to take part in lively programs.
Founded in 1985, the Reykjavík International Literary Festival has brought together writers from across the world; over 300 foreign authors have traveled to Iceland to partake since its inception. The festival itself is lauded as a key Northern European literary event, and, in its lifetime, it's hosted many distinguished writers, including Svetlana Alexievich, Margaret Atwood, Seamus Heaney, Günter Grass, Haruki Murakami, Kurt Vonnegut, Ngugi Wa Thiong'o and José Saramago.
Additionally, there will be a special Fellowship programme for foreign publishers and agents, supported by the Icelandic Literature Center.
For more information visit Reykjavik International Literary Festival´s website.