News
Books from Iceland 2018 / A Selection of Icelandic Titles
Selected titles of fiction, non-fiction, children & YA, debutants, crime fiction and more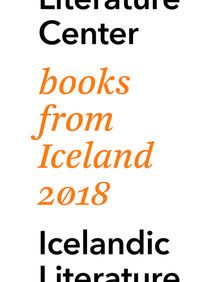 The Icelandic Literature Center has published the booklet, Books from Iceland 2018. 
The Center selects annually Icelandic books of current interest for book fairs and literature events.The booklet includes selected Icelandic titles from 2017 of fiction, non-fiction and literature for children and young adults, noteworthy debutants, new Icelandic crime fiction, a list of titles recently sold abroad and an overview of Icelandic literary awards and nominations in 2017.
Please take a closer look at our selected titles for 2018 .