News
Jón Kalman Stefánsson, Yrsa Sigurðardóttir & Áslaug Jónsdóttir participate in The Göteborg Book Fair
The Göteborg Book Fair will be held September 27th to 30th and Icelandic authors and literature will feature prominently at the fair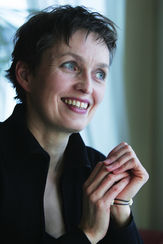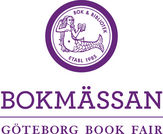 The Göteborg Book Fair will be held September 27th to 30th this year. Like previous years, Icelandic authors and Icelandic literature will feature prominently at the fair and various books by Icelandic authors, many in Swedish, will be displayed and sold at the Icelandic Stand, which is in a cooperation with Promote Iceland.
The Icelandic authors Jón Kalman Stefánsson, Áslaug Jónsdóttir and Yrsa Sigurðardóttir will participate in various events and panels about the essence of their writing, crime fiction, translations, illustrations and more. The Icelandic Literature Center organizes the authors participation in the fair.
The theme of the book fair is respect, image and media. The crime fiction fair, Crimetime, will be a part of Göteborg Book Fair for the first time this year and the Icelandic crime fiction author, Yrsa Sigurðardóttir, will participate in the program.
Click here to view the programme of the Göteborg Book Fair 2018.
The Göteborg Book Fair is the largest book fair in Scandinavia, attended each year by around 100.000 visitors. The book fair´s schedule of literary events has around 3000 event listings and more than 800 exhibitors participate, along with over 2000 authors and lecturers.