---
New grants for Children's and Young Adult books, to be launched next year
It is with great pleasure that we can announce an important milestone towards our goal of providing more books for children and young adults.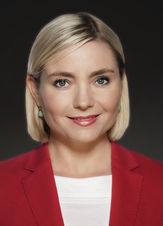 Lilja Alfreðsdóttir, Minister of Education, Science and Culture, recently announced the Ministry´s decision to add a new grants category to the Icelandic Literature Center´s grants allocation. The grants are earmarked for books for children and young adults and will be awarded as of the following year, as a part of an initiative to strengthen and further the publication of books for the younger readers.
On this occasion, the Minister said the following:
"If we are to succeed in increasing general literacy and literary competence in our country, with long-term results, and ensuring the prosperous future of our native language, few tasks are as important as making sure that our children and young adults have access to literature that fits their interests and reading skills."
"I sense a heightened awareness and a widespread debate in our society when it comes to the importance of reading and the importance of books, among parents, educators and not least among the kids themselves. Our vital task must be to create a fertile environment to nourish this interest, an be role models for our children."
This decision is one of the cornerstones of the government´s cultural policy, which strongly emphasizes the need to further youth culture on a nation-wide basis. The Icelandic Literature Center´s primary role is to support and strengthen literary culture in Iceland, promote Icelandic literature abroad and aid in its publication and presence in every sense, at home and elsewhere. Information on the grants and the application process will be made available at a later date.
---