---
The largest number of grants for translation of Icelandic literature are into Danish, Macedonian and Czech
60 grants awarded for translation of Icelandic literature into 29 languages, in the first allocation round of two for this year
60 grants awarded for translation of Icelandic literature into 29 languages, in the first allocation round of two for this year.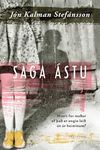 Icelandic literature travels far and wide and the number of translation languages grows steadily, already reaching 50 languages. Translation grants are an important factor in this, often making it possible for foreign publishing house to publish a work.
This February the Icelandic Literature Center allocated around 11 million Icelandic krona for the translation of works in Icelandic into foreign languages. 62 applications were sent in and 60 accepted, of those, 12 applications and allocations were for translations into the Scandinavian languages.
The total amount of translation languages in this allocation is 29; out of those, the highest number goes to Danish (8), but runners-up are Macedonian (5), Czech (5), English (4) and Hungarian (4).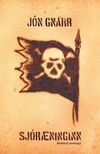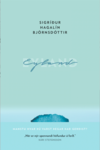 Some of the works to be translated
The works that received the largest number of translation grants are Saga Ástu by Jón Kalman Stefánsson, for translation into German, Dutch and Danish, Hjarta mannsins by the same author, to be translated into Croatian, Bulgarian and Hungarian, and Sölvasaga unglings by Arnar Már Arngrímsson, which was awarded the Nordic Council Children and Young People's Literature Prize 2016, is to be translated into French, Russian and Faroese. Works that received two grants are DNA by Yrsa Sigurðardóttir, to be translated into Bulgarian and Macedonian, Eyland by Sigríður Hagalín Björnsdóttir, to be translated into Polish and Czech, Harmur englanna by Jón Kalman Stefánsson, to be translated into Greek and Hungarian, Sjóræninginn by Jón Gnarr, to be translated into Macedonian and Arabic, Gildran by Lilja Sigurðardóttir, to be translated into Polish and Macedonian, Millilending by Jónas Reynir Gunnarsson, to be translated into English and Danish, and Óratorrek by Eiríkur Örn Norðdahl, to be translated into Danish and Swedish.
All the works mentioned above have been translated previously into other languages with support from the Icelandic Literature Center, in previous grant allocations.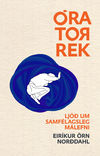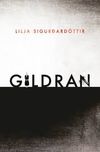 Which languages are to be the translation languages?
The languages that the grants awarded at this time by the Icelandic Literature Center refer to are Albanian, Amaric, Arabic, Armenian, Azeri, Bulgarian, Chinese, Croatian, Czech, Danish, Dutch, English, Faroese, French, Georgian, German, Greek, Hebrew, Hungarian, Italian, Macedonian, Norwegian, Polish, Portugese, Russian, Spanish, Swedish, Turkish, and Ukrainan.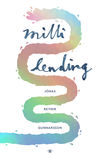 A translation needs a translator
We all know that without translators, there would be no translations. A good translator is vitally important and can make all the difference when it comes to promoting literature abroad. Most of the works that received grants in this allocation will be translated directly from the original language and it is in fact amazing to have access to so many fantastic translators from Icelandic into other languages. In September 2017, the Icelandic Literature Center held a jointly organised International Translators´s Seminar in Reykjavík, where 30 translators of 17 languages gathered and all communication took place in flawless Icelandic. Also in September, Victoria Cribb, translator into English, and Eric Boury, translator into French, recieved the award Orðstír. Both events were a part of an ongoing effort to honor great translators and encourage them to further endeavors, in order to enable the distribution of Icelandic literature to avid readers all over the world.
All grant allocations of February 2018 for translations into foreign languages can be found here.
---