News
International Translators´ Seminar to take place September 11th and 12th at Veröld – Vigdís´ House
30 translators from 17 linguistic locatons will participate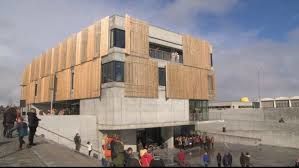 There is a great and steadily growing interest in Icelandic literature world wide, a fact that has become evident by the yearly increase in applications to the Icelandic Literature Center´s grants program for translations of Icelandic literature into foreign languages.
This growing demand has led to a steady increase in translation tasks for translators of Icelandic. The aim of this translators´ seminar to be held in Iceland is to strengthen the ties between translators working in various foreign languagues and demonstrate to them how greatly their work is valued. Translators are important ambassadors of literature, bringing literary treasures to the multitudes. The organizers of the seminar also aim to encourage new and aspiring translators and make it easier for all participants to access the Icelandic literary and cultural scene in the present day.
30 translators of Icelandic into a total of 17 languages will take part. About half of those are residents of Iceland and the other half will travel to Iceland from various countries.
The seminars' programme is very varied and will consist of lectures and workshops at Veröld – Vigdís´ House, which is the newly inaugurated house of the The Vigdís Finnbogadóttir Institute of Foreign Languages, as well as receptions, field excursions, meetings experts and other events. The conference will take place right after the 2017 Reykjavik International Literary Festival.
The Icelandic Literature Center will organize and host the seminar, in co-operation with The Árni Magnússon Institute for Icelandic Studies, The Icelandic Association of Translators and Interpreters, The Writers´ Union, Reykjavik - Unesco City of Literature and The Vigdís Finnbogadóttir Institute of Foreign Languages. The seminar will also be sponsored by the Ministry of Culture and Education, the Ministry of Foreign Affairs and Promote Iceland.