News
Frankfurt Book Fair 2017 - Welcome to the Icelandic stand 5.0 B82
The Icelandic Literature Center will be at Frankfurt Book Fair.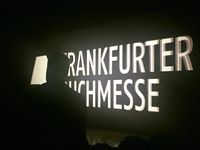 The Icelandic Literature Center will participate in the Frankfurt Book Fair in Germany 11 – 15 October 2017 and present its list of Icelandic titles at the Icelandic stand.
The Iceland stand is number 5.0, B82 - Welcome!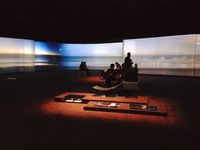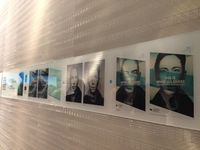 Frankfurter Buchmesse is the most important international trading place for content, from novels and children's books to academic databases. Publishing professionals from around the world meet with partners from the technology sector and from related creative industries, such as film and games. At the same time, the Book Fair is also a huge cultural event which, for five days every year, turns Frankfurt on the Main into the centre of the international media world.
France is the Guest of Honour 2017
Since 1976, every year the Frankfurt Book Fair has welcomed a country or region as its Guest of Honour. After Flanders and the Netherlands in 2016, France will present itself to the fair's international public as Guest of Honour at the 2017 Frankfurt Book Fair.
The photos on the right are from Flanders and the Netherlands Guest of Honour 2016.