News
"The Dark Blue Winter Overcoat & Other Stories from the North". A new anthology on modern Nordic literature
Edited by Ted Hodgkinson and Sjón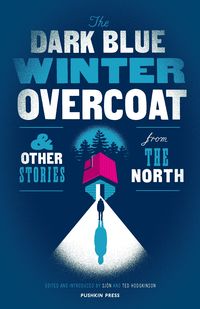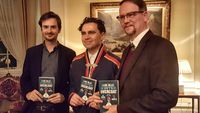 "The Dark Blue Winter Overcoat & Other Stories from the North" is an anthology of short stories by authors from the Nordic countries. The editors are Icelandic novelist Sjón and senior programmer at the South Bank Centre in London, Ted Hodgkinson. The anthology is published by Pushkin Press.
"Never in history have so many diverse books from the north been translated, and in the last five years in the UK and the USA the list has been growing. This can be seen in the success of contemporary authors such as Karl Ove Knausgaard and Sofi Oksanen, of crime novelists such as Arnaldur Indriðason and Henning Mankell. And then we have the old guard: Strindberg, Ibsen, Hamsun, Lagerlöf, Blixen/Dinesen and the Sagas, to provide us with an impeccable pedigree.
With the cold wave of Nordic literature crashing on UK shores over recent years and Danish, Swedish, Greenlandic, Finnish, Norwegian and Icelandic authors coming to the Southbank Centre in London this month for talks and readings, I am glad to suggest 10 books for those who want to prepare themselves.
 Ted Hodgkinson, Sigbjørn Skåden & Sjón 
Some of the authors I choose here will be appearing at the Southbank Centre and some are featured in the anthology that I have edited with Ted Hodgkinson, The Dark Blue Winter Overcoat and Other Stories from the North. Others are to be found at all hours of day and night in their books.
While working on the the anthology, I was more than ever convinced that the literatures of the region have more in common than not. The dry wit, the willingness to dwell in melancholia and look at the world through its blue-tinted glasses, the social criticism that comes with bringing to light the stories of the marginalised, the exploration of style and form as integral part of diving into any given theme, the deep-felt belief in literature's role in keeping our societies humane.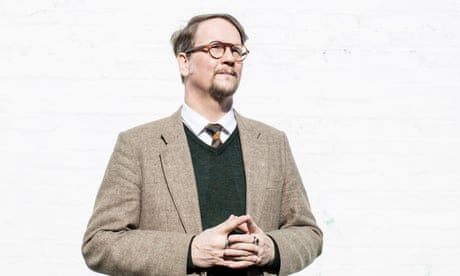 The books I've chosen here have all been recently published in English or are about to be. There should be something here for every boreal-minded reader to cherish in the coming winter" says Sjón.
The anthology is supported by the NordLit organizations; Icelandic Literature Center, FILI - Finnish Literature Exchange, NORLA, Danish Arts Foundation, FarLit and the Swedish Literature Exchange.
Buy online and read more here: https://www.pushkinpress.com/…/the-dark-blue-winter-overco…/
Read more: https://www.theguardian.com/books/2017/oct/11/top-10-modern-nordic-books?CMP=share_btn_gp