News
The Christmas Book Flood - A Beloved Icelandic Tradition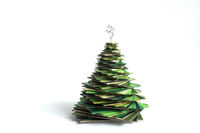 Christmastime is just around the corner, which means that Icelandic publishing houses release hundreds of new titles onto the Icelandic book market, commencing a unique tradition known as the Jólabókaflóð, or the Christmas Book Flood. Throughout this bustling and much-anticipated yearly event, bookstores across Iceland resemble miniature concert venues, where Icelandic authors of all genres read from and promote their latest work, transforming the holiday season into an extended city-wide literary festival.
This charming tradition has recently started capturing international attention, especially through facebook; a series of widely-shared memes on the social networking site advertises and explains how Icelanders traditionally exchange books on Christmas Eve and then spend the remainder of the evening reading at home. A cherished staple of Icelandic holiday festivities, the Christmas Book Flood truly is a distinctive celebration of literacy that has a fascinating, yet little-known history.
Born Out of Scarcity
During World War II, restrictions on imports to Iceland were harsh. Moreover, Icelanders did not have the proper currency to purchase foreign products, which severely limited their gift-giving options around Christmastime.
However, these limitations did not apply to the local book market, so the tradition of exchanging books during the holidays naturally arose as a result. With a tiny population of just over 330,000, Iceland's publishing industry has, until very recently, lacked the resources to publish and distribute new books all year round, making the Book Flood a practical marketing strategy as well as a treasured tradition.
(One of the popular jólabókaflóð memes on facebook)
Article originally published on Iceland Writers Retreat website, see here for full article.