News
Leipzig Book Fair 15-18 March
The Icelandic authors Sjón, Bergsveinn Birgisson, and Mikael Torfason take part in the program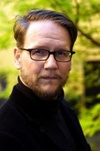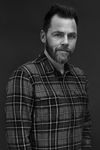 The Leipzig Book Fair in Germany takes place 15-18 March 2018. Three Icelandic authors participate in the program with readings and panel discussions, Sjón, Bergsveinn Birgisson, and Mikael Torfason, about their newly published German translations.
Sjón and Bergsveinn Birgisson will do a reading on Friday the 16th at the Nordic Forum 4, C400 and at the "Nordische Nacht". Mikael torfason will read from his book on Saturday.
See here for full festival program.
The Leipzig Book Fair is a springtime event of the book market & media industry in Germany for readers, authors and publishers. March in Leipzig is characterised by reading. The Leipzig Book Fair and its reading festival "Leipzig liest" are the spring events of the book and media sector. Authors, readers and publishing companies meet to collect information, to engage in exchange and discover what is new. Look forward to diving deeply into the diverse theme areas and the extensive program.