Sigurbjörg Þrastardóttir
Sigurbjörg Þrastardóttir is one of the most prominent Icelandic poets of her generation. We spoke with her about the art of poetry, and the possibilities of sneaking it to unsuspecting crime fiction buffs.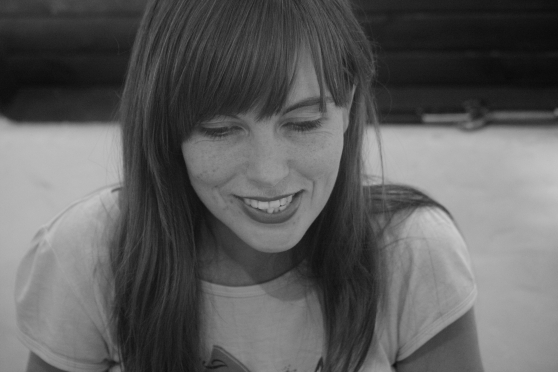 Interview: Davíð Kjartan Gestsson. Translation: Steingrímur Teague. Photo: Silvestar Vrljić

Sigurbjörg Þrastardóttir, one of the most prominent Icelandic poets of her generation, is among the many writers slated to be translated into German in 2011. Sigurbjörg first attracted widespread attention with her second poetry book, Hnattflug (Circumnavigation) a lyrical journey around the world that was voted poetry book of the year by Icelandic booksellers. Her fourth poetry book, Blysfarir (Torchlight Processions), was praised by critics, and, as revealed in the following interview, often described by readers in terms that are usually reserved for cover blurbs on bestselling thrillers.
Blysfarir is a prose poem, a 150-page love story laced with venom. The literary critic Guðni Elísson was among the many impressed: "Not since the publication of Steinunn Sigurðardóttir's The Thief of Time twenty years ago has Icelandic literature produced such a moving portrayal of a destructive love affair." Blysfarir earned Sigurbjörg a nomination for the Nordic Council's Prize for Literature, and will be published in German late in the summer with the publishing house Blumenbar.
We spoke with Sigurbjörg about the art of poetry, and the possibilities of sneaking it to unsuspecting crime novel aficionados. We also made a decent attempt to sum up two rather large subjects—love and death—as briefly as possible.
The myths smash themselves
Two themes are said to be recurrent in your work: travel, and the attempt to define one's place in the world. Where are you right now? Geographically speaking, to begin with, and then as a writer.
"A couple of Germans asked me where I lived, the other day, so I described my suitcase to them. It's black with a yellow stripe. I've been doing this for quite a while, now: traveling around, staying in one place for a few months. As a matter of fact, when I was twentyish and staying in Italy, I took to calling myself a "letteraturista" or "literaturist"—someone who moseys about and writes. These days, however, I'm staying put for a for a more extended period, in a beautiful house in Bavaria. The premises are larger and I can entertain guests; I can welcome my own people, which is good. As a writer, I am perhaps in a similar place: spending more time at once with writing, which will possibly result in longer works. Yet I am always entertaining guests; poems and short plays."
A passage from one of your poems goes: "I think it's the pits, really / to have never suffered from depression / I mean those truly black doldrums." Was it difficult to gain recognition as a non-depressed poet?
"In that poem, I suppose I was mainly kicking the old myth that the most tragic lives create the most significant poetry. Generally, I don't think it's anyone's business how authors, composers, sculptors or others lead their lives, at least it shouldn't interfere with the reception and experience of their works. It's been proven many times over that preordained character labels don't cover everything. I mean, can't people become professional footballers right out of a small-town minor league team? Can't you end up in jail even if you work in a bank? The myths smash themselves. On the other hand, the doldrums find most of us—people just don't talk about them, necessarily, and don't necessarily accept them."
Continuing from there, what has primarily formed you as a poet?
"Language and experience. You can do many things using only words, but they become more significant with the emotions woven in. Much has remained with me: situations I've created or found myself in, certain states of mind, things misheard, hopes, possibilities. Around these I may have built stories. Lately, however, I find that colourful characters inspire me more and more. Some people are so remarkable that they can ignite stories without doing anything in particular."
Is the reader at the top of your mind while you write?
"Not while writing, no. Perhaps the reader moves up a notch when one is in the process of reviewing the text, making sure that everything is as understandable, or incomprehensible, as it should be. At the University of Bologna in the old days—I'm going to say "the old days" because it makes the story better—Umberto Eco used to differentiate between il lettore modello and il lettore empirico; the imaginary reader and the real reader. The former is the ideal receiver, someone who catches every reference, has a certain background, can read between the lines, is in a way the author's doppelgänger. The real reader, however, is a flesh-and-blood person somewhere picking up the book, someone named, say, Giacomo, who might be a waiter. All this theory does, really, is invoke common sense. But during oral exams, Professor Eco would sometimes ask nervous students without warning: "Who is il lettore modello?" And this would throw the students off, they would try to dig up a year, a name, something to save themselves, as if he were drilling them on a historical character."
Not an idea that was born, but a story that grew
Your poetry books are often characterized by a strong sense of overall structure. This is especially true of Hnattflug, Blysfarir and not least Brúður (Bride), in which you deal with the curious cultural phenomenon that weddings often are. Do you start out with a definite theme or story when you begin a poetry book?
"It varies. Usually the books come into being when a red line burns through my piled-up writings, clamoring for a book. That was the case with Hnattflug; I was always writing poems on the road, memories of cities, poems of places—they were bound to end up as something. I suppose this also went for Brúður, although I can't for the life of me remember how that book came about, even though it's my most recent. I do remember I was always dreaming of weddings—strange weddings and failed weddings, mostly. Blysfarir is a different matter, because it's one continuous narrative."
How was the idea for that book born?
"Blysfarir wasn't an idea that was born, but a story that grew. There was nothing to be done about it; at first I thought it would make for one poem, perhaps two, but in the end it took all the A4 paper in the house to do justice to the story. The original poem is included in the book, but it wouldn't have made it on its own. I wanted to help myself and others understand it better, it has to do with what I said earlier about experience."
Blysfarir will be published in Germany shortly. When the book was published in Icelandic, you mentioned the idea of a joint marketing effort with Arnaldur Indriðason: your poetry book would be promoted as a crime novel, and Arnaldur's crime novel as a poetry book. The idea, however, arrived too late. Perhaps now another opportunity has arisen?
"This sounds like a devious plan. Does he know about this? The idea might have something to do with what we spoke of earlier regarding myths and categories. After Blysfarir was published, I noticed people saying that they "finished it in one go," found it "unputdownable" and so on. Word for word, they used phrases usually reserved for the promotion of crime novels and thrillers. I was rather pleased about that sort of reaction, because the traditional assessment of a poetry book is "good to keep on your night table for glancing at before going to sleep." I don't think I'll be promoting Blysfarir as a crime novel anytime soon, but this was an honest attempt to push people off the beaten path. And wasn't it high time that someone sought out the lyricism in Arnaldur? I'm sure there's plenty to work with."
And finally, one rash assumption: Could it be said that love and death are two sides of the same coin in your poetry?
"I certainly don't think so, good heavens. Of course, these are two powerful and vast subjects, intricately connected. For many people, they spring simultaneously to mind: A friend of mine once put out a record called Ást, dauði og djöfull (Love, Death and Damnation), and then there's the album by Ske, Life, Death, Happiness & Stuff. That says a lot. Literally everything hangs in the balance. But it's hard to go into an extended discussion about this relationship; the best way by far, actually, would be to broach it in poetry. Perhaps the short answer is that love crumbles in the presence of death. There is this widespread demand for love to be eternal, to reach beyond death and the grave, and along comes cosmic pessimism, saying: sorry. Anyone who loves lives in the silent fear of losing a cherished one. It's heartrending, but lends more substance to being together. In the same way, it's hard to tolerate death without seeing some kind of beauty in it. There are many instances of counterpoint and many shared vantage points between love and death. Separating them, however, is life in its entirety."