Vigdís Grímsdóttir
"We already live with oppressive tyranny and have done so for far too long, and although we may not care to notice, it is constantly on the rise in the world," says author Vigdís Grímsdóttir in an interview with Sagenhaftes Island.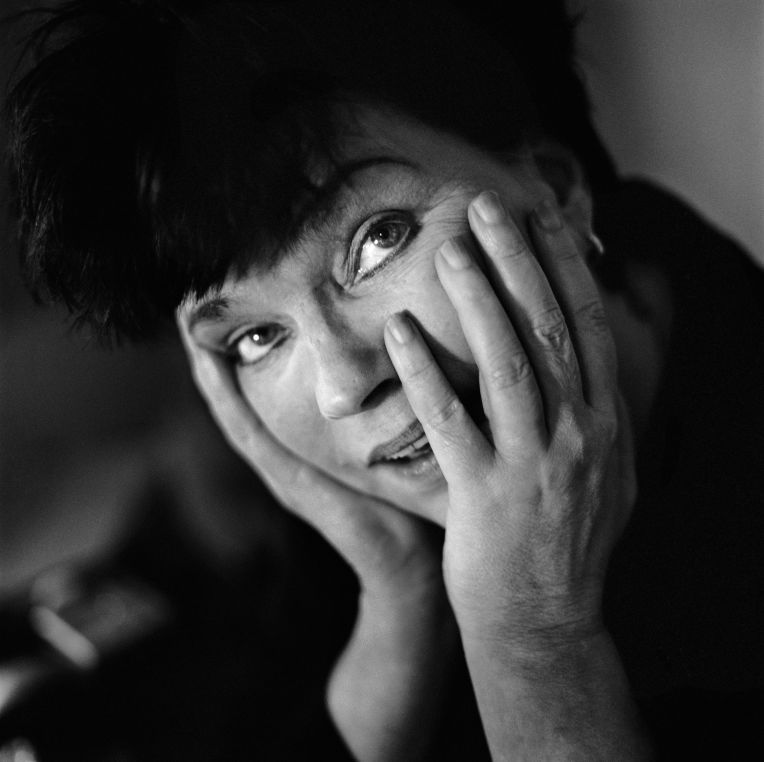 "We already live with oppressive tyranny and have done so for far too long, and although we may not care to notice, it is constantly on the rise in the world," says author Vigdís Grímsdóttir in an interview with Sagenhaftes Island.
In Vígdís' most recent novel, Do You Believe in Magic? (orig. Trúir þú á töfra?), a totalitarian regime in the near future attempts to create a model community by placing a small village in an unspecified part of Iceland under a glass dome. The inhabitants of this hermetically sealed dome,  who have either been lured to the village by false promises or forcibly transplanted, are ordered to act out a play, with each individual carrying out a scripted role. The ultimate purpose of the performance, however, remains unclear to the participants.
"I took the descriptions of totalitarian power and coercion as far as I could, given my protagonist's poetic and hopeful temperament," Vigdís says, referring to the spirited girl who narrates the story, and is the namesake of influential Icelandic poet Nína Björk Árnadóttir.
Do You Believe in Magic? was enthusiastically received upon its publication last winter, and lavished with praise: "Vigdís is especially adept at telling stories that go straight to the heart and stay there," opined the judging panel of the DV Cultural Prize upon awarding the accolade to the book. "This crystal-clear story leads the reader into myriad adventures."
While poetic and aesthetically pleasing, the narrative depicts an oppressive future under a despotic regime, with no clear purpose to everyday life. "It's easy to say that this is a story of an evil world, and that it is exaggerated and extreme," Vigdís says. "But in the larger, realistic scheme of things, it is just a simple description of injustice and the abuses perpetrated by those in power, who don't hesitate to destroy anyone who doesn't join in the adulation. It's not such a far stretch to see this happening; it isn't happening in the future in real life, it's happening right now. I think it's perfectly reasonable to be afraid of the fascism of today, and the fascism of tomorrow, too."
In this regard, one might mention a recently much-discussed subject: the dwindling literacy  among youngsters. It has been said that less literacy leads to shallower debate, which in turn leads to weaker democracy and a lower quality of life. Would you go as far as that?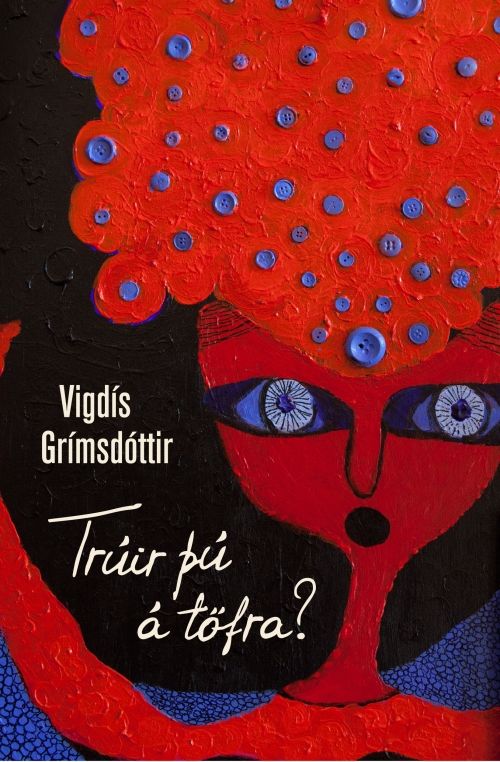 "Democracy stands on wobbly legs. The working man, living his life from day to day, has less and less to say about his life, and if he does speaks out, no one listens. But it is in his nature to know when enough is enough, rise up and demand his rights. That uprising will be carried out by people who are literate in the language spoken at that point in time. Whether that language will be read, word by word, from a page, book or any other media, I don't know. Until then, however, we need to be as literate as possible in regard to our culture and environment, and in this, fiction and poetry of all kinds is a great help. Illiteracy is, as it has always been, in the interest of those who don't want to change a thing. I don't think it's possible to overstate the fact that a properly literate person contains great power and potential for change. This power should be used to encourage those who can't be bothered to read."
Was the book hard to write?
"Not hard to write as such, but its gestation period was long, interspersed with lengthy intervals and red herrings, interruptions, blockages and every conceivable disruption. It was a ten-year process, full of searching and frustration. When the poems of Nína Björk Árnadóttir made their way into the book, however, and found a channel in the girl who narrates the story, the writing became full of lightness and joy – and perhaps no wonder, since Nína believed only in poetry and imagination."
The route from head to hand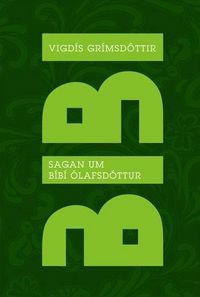 Vigdís was one of many Icelandic authors appearing at the Frankfurt Book Fair last year. On that occasion, she was promoting the German release of the book Bíbí, which chronicled the remarkable life of Bíbí Ólafsdóttir, a popular and charismatic figure in Iceland who collaborated closely with Vigdís on the work.
"I greatly enjoyed working with Bíbí, and I'm sure that a book about her will do fine in any language," Vigdís says. "I never felt wedged into any special role while we worked together. We took it step by step, like the sisters we were, and are."
In the story of Bíbí, Vigdís draws up the life of a working-class Icelandic woman, born in 1952 into difficult circumstances, and growing up in the notorious Múlakampur neighbourhood of Reykjavík – a residential area that spontaneously formed "off the grid" in the forties when many of the capital's poorest families moved into barracks abandoned by the occupying Allied forces. The book presents a moving account of a woman who had to fight tooth and claw to rise above her meager circumstances.
"I think this was a unique experience to me, a stroke of luck that befalls someone like me only once a century. Bíbí's is a voice I will always hear in my heart. It's all a question of creative energy, the route from head to hand, and Bíbí and I felt very comfortable on that route."
Lately, Vígdís has been living at Strandir, in northwestern Iceland, working as a primary school teacher. Strandir is also where she wrote the majority of Do You Believe in Magic? "I prefer to write where there is peace," she says. "Where guests are seldom expected, where there are few that I need to please, where I can spend time with myself, without all those things that distract, obfuscate, destroy and irritate; then I can pour myself into the story, and give myself up to the laws governing it in each particular instance."
Do your old characters still live with you, after all these years as an author?
"Yes, each and every one; always on the prowl, never sitting still. Some are more interesting, powerful or demanding than others, but they all share a tendency to reappear, in one form or another, in new works. Although they differ in many things, my characters are closely interrelated. After all, they all spring from the same source, myself, who can never hope to hide my inner workings. So perhaps it is truest to say that I love them all with equal passion, that if any single one were missing the chain would break, that they are the inner, mumbling voices of my soul."
Interview: Davíð K. Gestsson
English translation: Steingrímur Teague
Photo: Kristinn Ingvarsson