Rúnar Helgi Vignisson
"I'm always dealing with being an Icelander. To be sure, it is a rather unusual lot to live out here in the middle of the Atlantic, speaking a language hardly anyone in the world understands," says author Rúnar Helgi Vignisson, who made a splash last summer with a new short-story collection.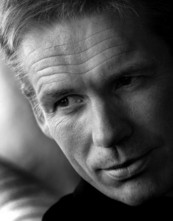 Rúnar Helgi Vignisson made a splash last summer with Love and Other Complications (orig. Ást í meinum), his third short-story collection. Icelandic publishers are usually hesitant to put out new works of literature outside of the lucrative Christmas season, but here we had that rare beast: a new Icelandic fiction work published in the summertime.
Rúnar Helgi has had a long and illustrious career as a translator and author, beginning in 1984 with the novel No Mean Thing (orig. Ekkert slor), and alongside his own writing he has also supervised the creative writing programme of the University of Iceland. Rúnar has earned accolades for his translations, which include the works of such authors as Ian McEwan and Philip Roth, as well as for his his second novel, Indulgence Denied (orig. Nautnastuldur), which was nominated for the 1990 Icelandic Literary Prize. His short stories have also attracted attention, and with Love and Other Complications, the critical consensus seems to be that Rúnar Helgi has achieved a rare mastery of this terse and tricky medium.
Our recent conversation with him revealed that though 1984 isn't so far off in time (as least in the grand historical scheme of things), much has undeniably changed.
"My first novel, No Mean Thing, was published just before personal computers became a household item," he says. "I wrote the first draft in longhand, on a decades-old letterhead from the store  J.S. Edwalds in my old hometown, Ísafjörður. It was yellow and quite quaint. Then I pounded out the text on an old manual typewriter, and by the end I was cutting and pasting, because I didn't feel like typing up the whole thing again just to change one or two words."
Things must be different today, in the computer age?
"Yes, you lived in constant and mortal fear, because you probably only had one copy of the manuscript," he says with a laugh. "Happy as I was with my first typewriter, no one was more relieved than I when word processors came along. I haven't had any catastrophes since computers became the norm, and I feel they encourage creativity and thoroughness; it's so easy to rewrite and improve things."
What impelled you to start writing?
"Just before my confirmation, I broke my shin while skiing in Seljalandsdalur Valley by Ísafjörður. While I was recuperating I aquired my first typewriter, and starting learning how to use it. The first text it produced was a very diverting story of a nightingale – an assignment from my typewriting manual. It wasn't long, however, before original prose started pouring out of it, articles and feeble attempts at short stories. These were incarnations of the soul, a sort of wallpaper of the soul. It's the same when it comes the author. His lot is to turn himself inside-out, so that others can see what lives within. For some reason, I had this urge early on, and still do."
I'm constantly dealing with being an Icelander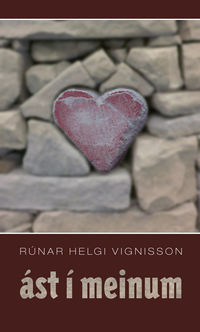 The fifteen stories that form Love and Other Complications all dive beneath the surface of the most intimate exchanges between people, mainly couples, and this is a subject that has fascinated Rúnar Helgi throughout his career. The stories pose questions about the nature of personal exchanges, relationships and cohabitations, in the many different forms these can take. Upon its publication, the book received an enthusiastic reception from critics, many of whom remarked on how "polished" and "refined" the stories were. The critic of the daily newspaper Fréttablaðið called the book "one of the best-conceived short story collection in a long time. Well-constructed, well-written and well-thought stories that profoundly touch the reader." The daily Morgunblaðið in turn, awarded four and a half stars (out of five) to the book: "The book is singularly well-written, and to be recommended for those who like interesting stories about human interactions, such as love in all its strange incarnations … The stories are varied, the style unpretentious and polished, the result is a readable and thought-provoking book."
"The stories were written over a twelve-year period, and some have gone through all sorts of incarnations, even been part of other manuscripts temporarily, while others changed little during the process," Rúnar says, when we press him for details on his writing process. "The newest stories, which changed the least during the final stages, are probably the most polished. Still, I made no special effort to polish them, only to communicate what was required to make the reader's experience as effective as possible. If they seem polished, that might be because of the stylistic training I received while translating some of the most progressive authors of our time, such as Philip Roth, Ian McEwan, Jhumpa Lahiri and, last but not least, J. M. Coetzee, who I feel taught me the most in terms of style."
What do you think of the state of the short story in Iceland?
"For a long time, people liked talking about short stories as some sort of sideshow, something to be noodled at while taking a break between novels. Some even referred to them as offshoots. That sort of position is no good to anyone, and any Icelandic author who takes it up is shooting himself in the foot.
"All three of my short story collections have been so-called short story cycles, in which the stories are interconnected, so discovering the community formed by the stories gives the reader a sort of bonus experience. I'm hopeful that this intermediary form will strengthen the Icelandic short story, and that publishers will subsequently find it more attractive to publish this sort of material, and perhaps even to sell individual short stories through the internet. Love and Other Complications has shown that it's possible to sell this sort of book, even in the summertime."
One of the stories shows the Icelandic traditions associated with public bathing in a pretty memorable light. These conventions can seem strange to visitors, and very awkward for some, as the story reveals. Do you think of your stories as an examination, of sorts, of Icelandic society?
"I'm always dealing with being an Icelander. To be sure, it is a rather unusual lot to live out here in the middle of the Atlantic, speaking a language hardly anyone in the world understands. I'm also very interested in how the culture of different societies moulds us, for instance as it relates to our relationship with our bodies and sexual roles. What is normal in one society is taboo in another. To illustrate this, I often make my character travel through time and space, and in some of my books they find themselves straddling different cultures in many ways, as if they were eternal immigrants in their own lives."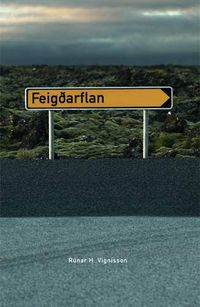 Indeed, Rúnar Helgi's most recent novel, Vagabondage (orig. Feigðarflan) describes a strange journey across Iceland, undertaken by the disillusioned author Egill Grímsson. Egill, namesake of the hero of Egil's Saga, grows so mightily frustrated by his countrymen's lack of enthusiasm for his work that he decides to commit suicide.
"Vagabondage is certainly about an author's relationship with his era," Rúnar says. "In a way, an author doesn't exist unless he's read, because storytelling is a collaboration between author and reader. So, Egill goes off in search of a handy spot to die in, but ends up meeting Icelanders of all kinds along the way, the very people he hasn't had much success connecting with. Subsequently, he must reassess his relationship with reality, and with his readers, although we don't know if it will help him as a writer or not."
Am I right in remembering that the first edition of the book was dedicated to all those who don't own a jeep?

"Indeed you are. The book was written in the build-up to the boom-year absurdities, and the story is about winning and losing in the society of the jeep generation. Back then, all those who didn't draw attention to themselves were branded losers. On his journey, Egill gravitates to the West Fjords, an area that had it very rough during the boom years, and there he runs into people whose problems are more tangible than his."
In your works. the membrane between life and art is often rather porous. Readers and critics have even been so confused that they have gotten you mixed up with the character Egill Grímsson!
"Usually, authors create characters. In my case, however, the character has no less created me. Egill and I will go down in history together, each the author of the other, because the new edition of Icelandic Literary history, published a few years ago, mixed up the biographical details of Egill with my own. I've even received job offers based on Egill's resume.
"The fact is, as the critic Matthías Viðar Sæmundsson pointed out in a review of Indulgence Denied, an earlier novel about Egill Grímsson, that one can only tackle matters like this in fiction. Fiction gives us permission to approach the most intimate topics. At the same time, fiction flirts with reality, so that in a small society such as Iceland people don't necessarily read fiction as fiction. This two-way relationship with fiction is at the heart of the books about Egill Grímsson."
In conclusion, Rúnar Helgi says that the literary landscape in Iceland has changed considerably since he published his first book. "Thankfully, we are now free of the cold war influence, which bound authors into a restrictive system of binary opposites. Icelandic crime fiction has come into its own, and takes up rather too much space in literary discussion for my taste. On the other hand, with increased support for writers we now have a greater number of professional authors, which translates into greater success abroad. Our principal authors aren't just writing for Icelandic readers anymore, which is a fundamental change. Nevertheless, the route to the world is still local in nature."