Yrsa Sigurðardóttir
Iceland's unstoppable "Queen of Crime" Yrsa Sigurðardóttir
From We want Christmas in July to Last Rituals, from Iceland to the world (most recently the Arab world) Yrsa Sigurðardóttir's crime novels are on an international roll.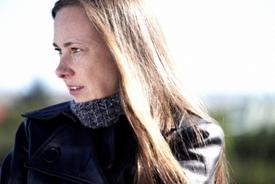 It is interesting to recall that Yrsa Sigurðardóttir began her writing career with books for children and young readers: before embarking on sinister tales of mayhem, she had written many children's books, which were much praised and received awards. In 2000 she received an award for Við viljum jólin í júlí/We want Christmas in July (1999) from the Icelandic chapter of IBBY (International Board  on Books for Young People), and for Biobörn/BioKids (2003) she won the Icelandic Children's Book Award.
Only four years have passed since Yrsa launched her lawyer-sleuth Þóra Guðmundsdóttir in Þriðja táknið/Last Rituals (2005). Immediately hailed as "Iceland's Queen of Crime," she has been a regular ever since on the pre-Christmas book market each year. In these few years, she has not only won an Icelandic readership: the whole world apparently wants to keep up with Þóra's investigative adventures.
Yrsa has a confident command of the crime novel form, and she invariably spins together a heady combination of tension and unease, with an admixture of ironic humour. Yrsa has now completed four novels about Þóra: Þriðja táknið/Last Rituals (2005), Sér grefur gröf/My Soul to Take (2006), Aska/Ashes to Dust (2007), and most recently Auðnin/Veins of Ice (2008). In each book Þóra tackles a separate case, each more bizarre than the last. Þóra the lawyer is the protagonist of all the books, but she has a sidekick, her German lover Matthew, a former policeman who helps solve the cases. 
In her books Yrsa makes use of themes from Icelandic tradition and history: in Last Rituals, for instance, Norse prehistory and Icelandic magical traditions are brought into a contemporary murder case, while in My Soul to Take folk legends of ghosts and infanticide complicate a gruesome murder. But Yrsa does not confine her heroine to Iceland: in the latest book, Veins of Ice, Þóra investigates a mysterious disappearance in Greenland.
In Yrsa's books the personal life of the protagonist plays an important role, but it is never allowed to overwhelm the crux of a good crime story: a gripping plot. She has brought a breath of fresh air to Nordic crime-writing, by turning away from the Scandinavian gloom of her confrères in favour of a light touch of irony.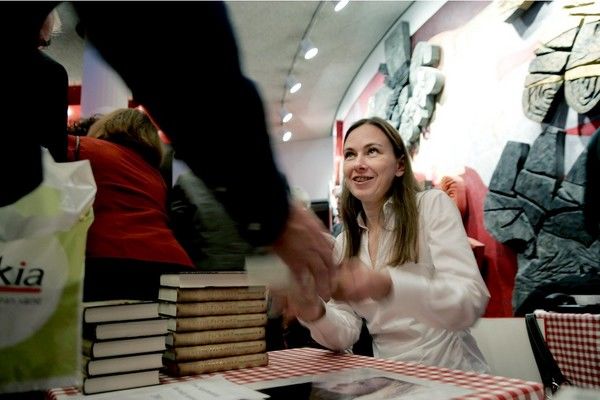 Yrsa's books have been translated into more than thirty languages. Even before the first in the series, Last Rituals, was published in Icelandic, translation rights had been sold for eleven languages. The most recent translation deal is with Arabesque Publishing Press in Egypt: Yrsa will be the first Icelandic novelist to have a book published in Arabic.
Yrsa Sigurðardóttir has recently gained acclaim in the English-speaking world, following the publication in April of My Soul to Take in English translation by Bernard Scudder and Anna Yates. Major newspapers such as the Independent, the Times and the Guardian published reviews praising Yrsa for her rivetingly gruesome inventiveness and wonderfully atmospheric writing, and she is being hailed as one of the leading Nordic crime writers of today.
Born in Reykjavík in 1963, Yrsa has a day-job as an engineer. After graduation from Reykjavík High School she studied construction engineering at the University of Iceland, graduating in 1988. She completed her MSc from Concordia University in Montreal, Canada, in 1997.