Kristín Helga Gunnarsdóttir
Kristín Helga Gunnarsdóttir is a multiple award winning children's book author. She has cemented her status as one of Iceland's foremost contemporary author with books that bridge the gap between generations.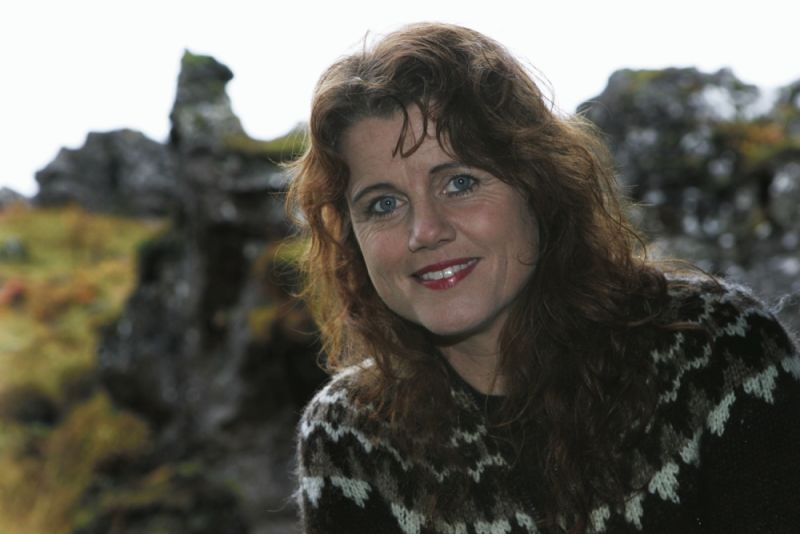 Kristín Helga Gunnarsdóttir is one of Iceland's most popular children's writers. She has received many awards for her writing, and with good reason, as she has reached out to both younger and older readers with exuberant stories which seek inspiration both in the modern world and in Icelandic folk heritage.
Kristín Helga, born in  1963 in Reykjavík, graduated from Reykjavík High School in 1983 and studied Spanish at the University of Barcelona in 1984 and at the University of Iceland in 1985. In the autumn of  1987 she graduated from the University of Utah in Salt Lake City, USA, with a BA in media studies and Spanish literature. She worked as a radio and TV presenter for the Icelandic Broadcasting Corporation 1987-98.  Since that time she has devoted her time to writing and journalism. Kristín Helga is also a tourist guide, and is on the board of the Icelandic Nature Conservation Association and of the Writers' Union. In the 12 years that she has been writing full-time, Kristín Helga Gunnarsdóttir has established herself as a leading children's writer; her characters are always well-imagined, and her clever plots are engrossing for young readers.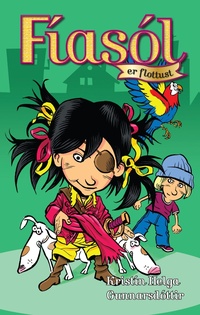 Kristín Helga is a prolific writer, who has written about a dozen books. She says in an article on the Icelandic Literature website literature.is that the leap from journalism into fiction -  from telling true stories to inventing them - was not a hard one, as stories are all around us: "Stories fly between people all day and into the night. People are constantly telling stories [...] It only takes two, a storyteller and a listener." She is conscious of the high standards demanded by her target readership: in order for letters and sentences on the page to hold the attention of restless readers, the plot must be especially lively and well-thought-out. Her books about Binna and Fíasól introduce two independent, resourceful girls who find themselves caught up in commonplace yet gripping adventures with which children, both girls and boys, can easily identify. The message of the books is unambiguous: the girls face various crises and learn from them. But the message never overwhelms the entertainment value.
In her address of acknowledgement for the West Nordic Children's Literature Prize, awarded for her Draugaslóð/ Ghost Trail (2007), Kristín commented: "It is the past which teaches the present to step into the future, and so it is vital that we continue to collect old stories and keep them alive – retell them in new forms, and pass them on to new generations." And Kristín has indeed striven to bring the old folklore traditions to young readers in her books Milljón steinar/ A Million Rocks and Hrollur í dalnum/Shiver in the Valley (1999), Strandanornir/Shore Witches (2003) and Draugaslóð/Ghost Train, mentioned above. In these books she has skilfully intertwined Icelandic folktales of ghosts, sorcery and outlaws with modern stories.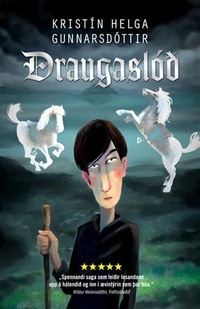 Kristín Helga has often decried the way that literature tends to be rigidly categorised and tied down, and she herself says that her books are intended to bridge the gap between generations: they are meant to be "family books," not "children's books." And she has been successful in this aim: her books are not only lively and entertaining, but also well written in fine language, which appeals to readers both young and older.
Kristín Helga has received many awards for her contribution to children's literature. In 2008 she was awarded, as mentioned above,  the West Nordic Children's Literature Prize for  Draugaslóð/ Ghost Trail, and she recently received the Sögusteinn, a children's book prize awarded by IBBY (International Board on Books for Young People) in Iceland on International children's book day. The prize is awarded to writers, illustrators and translators who have enriched Icelandic children's literature by their work. The jury of literary scholars, artists and writers stated: "The underlying message of Kristín Helga's books is a call to think independently and to be a good and consistent person [...] Kristín Helga has written only children's books, and she has proved that a good children's author can win a place among the leading Icelandic writers." She has several times won the Children's Book Prize awarded by 6- to 12-year-old children via the public library system, and in 2001 she received the Reykjavík Education Board Children's Book Prize for Mói hrekkjusvín/Big Moe.