Steinar Sigurjónsson
"My sufferings have probably been something like Kafka's..."
Steinar Sigurjónsson went his own way in his writing, which broke away from the  conventions of narrative and form. He has been hailed as one of the leaders of Icelandic modernist literature.
"Born at Sandur below the glacier. Moved to Akranes at an early age. At the age of about twenty I abandoned the idea of being a musician, fortunately, but had no idea what I wanted to be. Attempts were made to get me to train as a machinist, boatbuilder, whatever. In the end I was sent to train as a radio repairman in Reykjavík. I did that job for a few weeks, but then they gave  up on me; and I am eternally grateful to them for that. Was in absolute slavery for a time at sea, then in far worse slavery in a printworks, but didn't make a good impression in my work, and was sacked, fortunately. Got married, had two daughters, and moved permanently to Reykjavík in 1952, but prefer life outside the city. Have long lived in poverty, but will one day be rich, if I can be bothered, and be bothered."
This is how author Steinar Sigurjónsson (b. 1928 ) summed up his life, shortly before his death in the Netherlands in 1992. Steinar's path in literature was an unconventional one: he never settled down in the thirty-six years of his writing career, moving from one publisher to another, and even publishing his own works: "My sufferings have probably been something like Kafka's, but somehow I've managed to make my pen lie me out of my shivering..." He was a leading pioneer of modernist writing in Iceland, bringing a new tone into Icelandic literature, and departing from conventional narrative technique and form.  
His first novels – Ástarsaga/Love Story, Hamíngjuskipti/Change of Joy, Skipin sigla/The Ships Sail and Blandað í svartan dauðann/Mixed with the Black Death – were initially excluded from literary discourse. They demolish the idealisation of seamanship which was central to the Icelandic self-image at the time when they were written.  The books depict a life of thankless and unending toil, in the primitive, even brutal environment of an Icelandic fishing village, utterly devoid of hope. The romantic view of the Icelandic seaman's life is smashed to pieces: hard labour at sea, degradation ashore.
Steinar, who grew up by the sea, knew well what life was like in a fishing village: "[I] looked out [to sea] every day from the sands for the first seven years of my life. Writing forces you to dig up your youth, and all the art of literature is rooted in that, I believe." On one occasion, Steinar had a narrow escape from a watery grave: at the age of eight he nearly drowned, and was fished out of the sea unconscious. That event affected him deeply: within him was a split between the artist and the citizen. "I don't know that we've ever been reunited, the person who drowned, and I.  Steinar the citizen has been pretty pathetic. He has often asked the other for help at times of difficulty. But the other cares nothing for the citizen. He doesn't understand him. Has no interest in him. And vice versa." This split may be said to be the leitmotif of Steinar's writing: the life of the citizen, as against art, anti-materialism, and intangible values.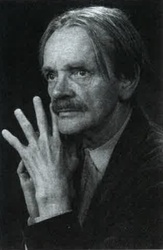 Steinar's novel Farðu burt skuggi/Go Away, Shadow (1971) was the first of his works to meet with the general approval of critics. According to the author he wrote it in four or five days, when staying in a village in northern Portugal.  The book was said to demonstrate that Steinar could write a disciplined narrative, could "control the subject matter and discipline, and polish his terse style," wrote critic Ólafur Jónsson. The book is about Hansi, a composer who has composed nothing and lives in a hovel in Reykjavík with his girlfriend. When he receives an unexpected legacy he buys a piano, a hat and an overcoat, and starts looking for better accommodation. The composer fritters away his inheritance, and loses the piano and an unfinished composition to a swindler. By the end Hansi is on the street; his girlfriend is gone, the hovel demolished, and he is playing the cello in alleys.  The work focuses on the plight of creative arts in a society dominated by individualism and materialism. And there is some resemblance between Hansi and Steinar himself, in the homeless, rootless drifting described in the book.
In his next books Steinar turned his back on most aspects of conventional narrative. The leading example is his novel Djúpið/The Deep (1974), unique in Icelandic literature and unlike anything Steinar had written before. The book has little in the way of logical plot: set mostly under the sea, it tells the story of a boy who has died twice, and dives down to sunken ships. The text is lyrical, developing flexibly like a piece of music in its exploration of what may lie hidden beyond language and logical perceptions. The work is inspired by Steinar's near-death experience as a child, and Steinar called the book his "autobiography."
Steinar's oeuvre is a remarkable chapter in the history of modern Icelandic literature. His first works exemplify the turmoil lurking beneath the calm surface of Icelandic literary tradition, which would later be disrupted by the modernist revolt that struck Icelandic literature in the mid-1960s. Steinar Sigurjónsson was an outsider, from his first book to the last, like so many other writers who reject convention. His books did not generally meet with approval from the critics, and often they were simply ignored. And when, finally, he started to gain recognition, he had moved on, his writings ever more remote, far beyond the discourse of the time. Yet, since his death, he has repeatedly been hailed as one of the leaders of Icelandic modernism.