Gothenburg Book Fair 2022: Icelandic literature and authors
Welcome to visit us at the Icelandic stand: C03:39!
Einar Kárason and Guðrún Eva Mínervudóttir are Iceland's representatives at the Fair September 22-25.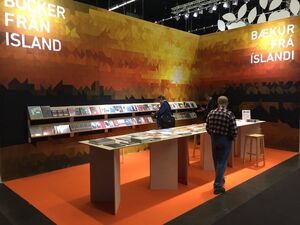 The largest Book Fair in Scandinavia, Gothenburg Book Fair will return full force September 22-25 and Icelandic literature will be presented as usual. The fair is a combination of a fair and a literary festival, with interesting discussions, readings and other lively events where readers get to meet their favorite authors and get to know new ones. Theme of this years' fair is climate crisis and the guest of honour is South-Africa.
Icelandic Literature Center invites guests to visit the Icelandic stand, situated in C03:39, where Icelandic literature will be showcased both in Icelandic and in Swedish translations. The stand is a cooperation between Icelandic Literature Center and Business Iceland and is designed by HAF studio.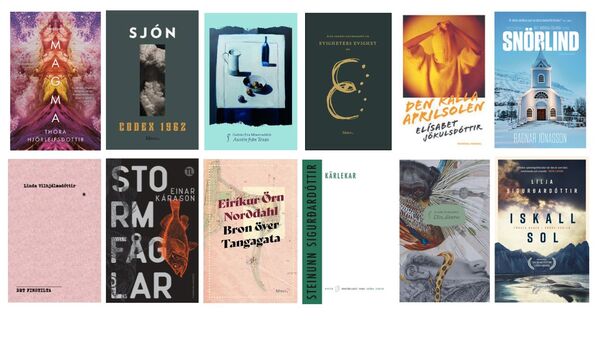 Authors Einar Kárason and Guðrún Eva Mínervudóttir will both partake in various events at the fair. Einar Kárason discusses his newest book, Þung ský, with his translator John Swedenmark. The Swedish translation of Þung ský is out now, published by Thorén & Lindskog. Kárason's previous novel, Stormfuglar received the Kulturhuset's translation awards in Sweden in 2020.
Einar Kárason will also participate in a discussion on the Icelandic sagas and the bloody battles of the 13th century with Professor Auður Magnúsdottir, history professor at Gothenburg University.
Guðrún Eva participates in a panel with authors Mona Hövring and Lotta Lindberg where they discuss the freedom of women and the changes both in society and within the home. Guðrún Eva's book, Ástin, Texas was recently published in Swedish translation and has gotten good reviews.