Nominations for the Nordic Council Literature Prize 2020
Bergsveinn Birgisson and Fríða Ísberg are nominated, on behalf of Iceland, for the Nordic Council Literature Prize 2020.
A novel and a short story collection nominated
The Icelandic nominations for the Nordic Council Literature Prize 2020 are the novel Lifandilífslækur (Vitality Brook) by Bergsveinn Birgisson (Bjartur, 2018) and the collection of short stories, Kláði (Itch) by Fríða Ísberg (Partus, 2018).
Bergsveinn Birgisson
Lifandilífslækur
Rationale: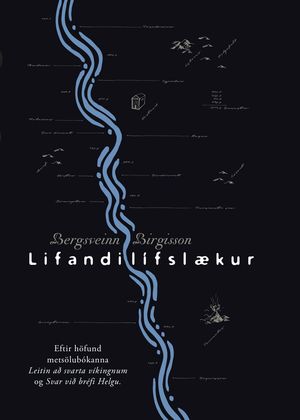 Lifandilífslækur (translated into English as "Vitality Brook" by Immaterial Agents, but as yet unpublished) is about the struggle of a poor nation for the right to its own perspective and views of life, and about the powers of rulers, colonialism, exploitation and the desecration of nature. The work is a historical fiction about a critical moment in the life of the Icelandic people, but also about the moment of truth that the world is facing today. Bergsveinn Birgisson's work plays out in the borderland between two worlds: the realism and scientism of the 18th century stand opposed to the forces of nature and mysticism. It is hard not to see the work's reference to modern times, where dangerous dogmatic interests threaten human and emotional intelligence.

In his unique style, Birgisson invites the reader on a journey back through the centuries with the Enlightenment figure Markús Árelíus. The harsh and barren 18th-century Iceland, afflicted by enormous natural disasters, provides an unforgettable backdrop which is conveyed by the author with great sensitivity. Markús Árelíus is sent to windswept Iceland to prepare a report for his superiors in the Danish government, who are considering relocating all useful labour to Denmark and Norway. Equipped with measuring instruments and the passionate consciousness of the Enlightenment, Markús Árelíus travels north to Strandir, where nature refuses to obey his laws and puts his measuring instruments to a hard test.

As in his earlier works, Birgisson shows that he has a masterful grasp of the historical novel, as well as an extensive knowledge of the subject of the novel and the localities in which it is set. It is unparalleled how the novel Lifandilífslækur can be so true to its time and place in Nordic history, while remaining such a striking reference to modern times.

Birgisson has previously published poetry collections, novels and non-fiction. His first poetry collection was published in 1992. His novel Svar við bréfi Helgu was nominated for the Nordic Council Literature Prize in 2012.
Fríða Ísberg
Kláði
Rationale: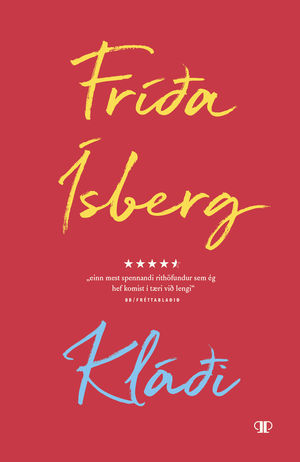 Does modern life give us all more or less the same itchiness? The short story collection Kláði (in English, "The Itch", not translated) by Fríða Ísberg is a beautiful example of the breath of spring that young writers can bring to literature. The narrator considers old subjects with new eyes, and the stories are in many ways different from what they were. Renewals and changes are among the most important conditions of life for literature; sometimes they arise when new people take the stage and look at topics in a different light. The narrative method is both realistic and modernist. The value of the work lies first and foremost in a strong emotional approach, which requires the reader to relate to attitudes and values in the present time.
The short stories in Kláði are broadly about how on earth it is possible to grow up and be reconciled to the fate that awaits modern human beings. The stories deal with about sex and relationships, conflicts between the generations and genders, porn and alienation, stereotypes and the curse of addiction, guilt and oppression, hollow traditions and love that is time-consuming and hard to find, as well as perseverance and a smothering sense of sorrow.
Fríða Ísberg is one of the most remarkable writers of a new generation. She has previously published the poetry collections Slitförin (2017) and Leðurjakkaveður (2019). She was nominated for the Icelandic award Fjöruverðlaun for Kláði.
Thirteen works nominated
Thirteen Nordic novels, short stories, and poetry collections have been nominated for the 2020 Nordic Council Literature Prize. The winner will be announced on 27 October at an awards ceremony in Reykjavik in conjunction with the Session of the Nordic Council. He or she will receive the Northern Lights statuette and DKK 350,000. The following works are competing for the prize.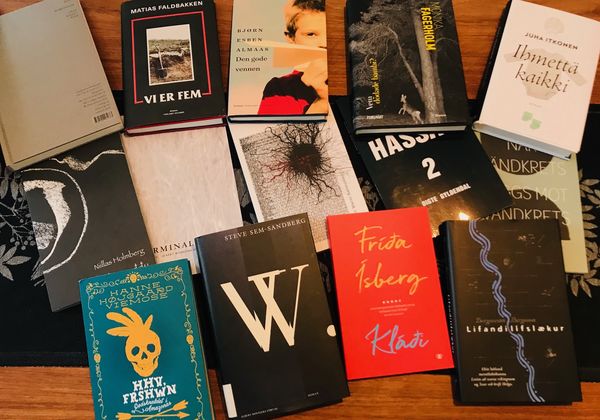 Denmark
YAHYA HASSAN 2 by Yahya Hassan. Poetry collection, Gyldendal, 2019.HHV, FRSHWN - Dødsknaldet i Amazonas by Hanne Højgaard Viemose. Novel, Gyldendal, 2019. 
Finland
Vem dödade bambi? by Monika Fagerholm. Novel, Förlaget M, 2019.Ihmettä kaikki by Juha Itkonen. Novel, Otava, 2018.
Faroe Islands
Ikki fyrr enn tá by Oddfríður Marni Rasmussen. Novel, Sprotin, 2019.
Iceland
Lifandilífslækur by Bergsveinn Birgisson. Novel, Bjartur, 2018.Kláði by Fríða Ísberg. Collection of short stories, Partus forlag, 2018.
Norway
Den gode vennen by Bjørn Esben Almaas. Novel, Oktober forlag, 2019.Vi er fem by Matias Faldbakken. Novel, Oktober forlag, 2019.
The Sami language area
Juolgevuođđu by Niillas Holmberg. Poetry, DAT, 2018.
Sweden
Marginalia/Xterminalia by Johan Jönson. Poetry, Albert Bonniers förlag, 2019.W. by Steve Sem-Sandberg. Novel, Albert Bonniers förlag, 2019.
Åland
När vändkrets läggs mot vändkrets by Mikaela Nyman. Poetry, Ellips förlag, 2019.
The works have been nominated by the national members of the adjudicating committee for the 2020 Nordic Council Literature Prize.
About the Nordic Council Literature Prize
The Nordic Council Literature Prize was first awarded in 1962. It goes to a literary work written in one of the Nordic languages, such as poetry, prose, or drama that meets high literary and artistic standards.
The purpose of the Nordic Council's five prizes is to raise interest in the Nordic cultural community and Nordic co-operation on the environment, as well as to recognize outstanding artistic and environmental efforts.