Reykjavík International Literary Festival is almost here
The Festival will be held September 8 - September 11 in The Nordic House, Iðnó and other venues.
The Reykjavík International Literary Festival will be held September 8 - 11 and will this be the 15th festival to be held in Reykjavík. The festival offers interesting and entertaining programs for literature enthusiasts.
 Over a span of more than 30 years, the festival has welcomed various authors, publishers and other guests to take part in lively programs. All programs are in English and admission is free. 
Since the year 2000, when Reykjavík was one of the European Capitals of Culture, the festival has hosted the Reykjavík Fellowship Program. It's a biannual fellowship where publishers, editors and agents build up their international network, meet new and upcoming authors, learn about the Icelandic book market and enjoy some wonderful days together in Reykjavík. The Icelandic Literature Center supports the Fellowship Program. 
Authors from all over the world - and from Iceland!
The Literary festival is a great opportunity to get to know various Icelandic authors, as well as foreign authors. Among the Icelandic authors taking part are Þórarinn Eldjárn, Bergþóra Snæbjörnsdóttir, Mao Alheimsdóttir, Alexander Dan, Eliza Reid, Halla Þórlaug Óskarsdóttir and Sverrir Norland.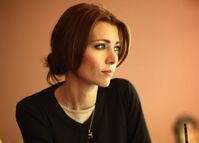 Elif Shafak  is a Turkish writer and human rights activist living and working in the UK. . Her works have been published in 55 languages, including Icelandic. Shafak has received numerous awards and recognitions for her work and is considered one of the most significant authors of our time.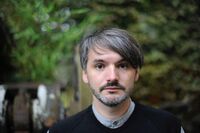 Saša Stanišić was born in Bosnia-Herzegovina and has a Bosnian mother and Serbian father. At the age of fourteen, in 1992, he fled the war at home and settled with his family in Heidelberg, Germany. Stanišić's latest book, Herkunft, won the German Literature Prize in 2019. The book has been translated into many languages ​​and been exceptionally well received.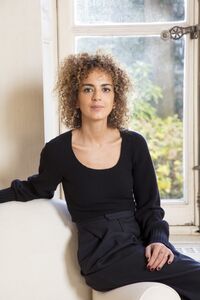 Leïla Slimani is a French writer of Moroccan descent. She made waves all around the world with the psychological thriller Chanson Douce, which tells the story of a family and the nanny that they hire, and the terrible consequences of their lives intertwining. Her most recent book is The Country of Others. The story is the first in a trilogy based on the history of her family in Morocco, and paints a vivid picture of Moroccan society in the middle of the 20th century.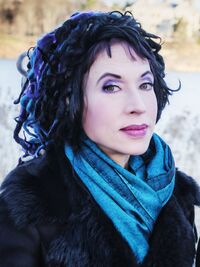 Sofi Oksanen is one of Finland's best known authors. Oksanen was born in Finland, to a Finnish father and an Estonian mother, which has affected her perspective and writing. Oksanen broke through with her third novel, Puhdistus (2007). Puhdistus deals with the special status of Estonia and its occupation history, from the perspective of Estonian women.