See you at The London Book Fair April 5-7!
Icelandic Literature Center will be in the IRC, table number G12. To book a meeting, please email us at: islit@islit.is
We look forward to returning to The London Book Fair and introduce new selected titles from Iceland!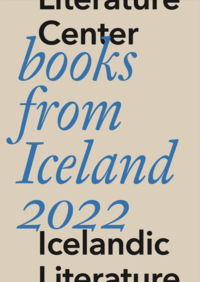 Books from Iceland 2022
The Icelandic Literature Center will present the new booklet Books from Iceland 2022 with selected Icelandic titles and information about Icelandic literature at the London Book Fair. It includes selected titles from 2021 of fiction, non-fiction, children & YA, debutants, crime fiction and more.
The booklet is available on the ILC's webpage where last year's lists can also be found.
Please contact us to book a meeting. We look forward to meeting you!