The Icelandic Literary Prize 2021 announced
Hallgrímur Helgason, Þórunn Rakel Gylfadóttir and Sigrún Helgadóttir are the holders of Icelandic Literary Prize 2021.
The awards are given in three categories; for fiction, non-fiction and children's- and young-adult books. The President of Iceland, Guðni Th. Jóhannesson, presented the prize in the presidential recidence Bessastaðir on the 25th of January. The event was televised live on RÚV.
The winners of the Icelandic Literary Prize 2021 are:
Fiction: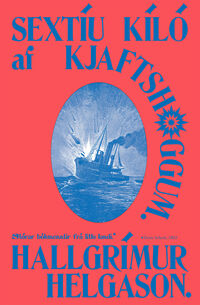 Hallgrímur Helgason for Sextíu kíló af kjaftshöggum (Sixty Kilos of Knockouts)
Foreign Rights: Forlagið Rights Agency
The stand-alone sequel to the award-winning novel Sixty Kilos of Sunshine. The story begins in Segulfjord in 1906. Gestur Eilifsson and his people move into an old turf house at Eyrin in Segulfjord. The herring-filled summers tumble by thanks to the Norwegians and the chaos that comes with them, but our story's hero finds that the better times plod along far too slowly. He's the 18-year-old breadwinner for a household of five in bitter poverty and life is a slog, but there are moments of brightness as well like the unexpected joy of love. He finally sees a way to a better life when the Norwegian herring kings sweep in with an offer to buy the old Skridujördin land.
With this book Hallgrimur Helgason continues to portray the peculiar journey of Icelanders from dank turf huts to electrified living rooms. The reader is whisked away into a dance on the herring pier under a churning rhythm that echoes in the mind long after the book is closed, as Helgason has, yet again, managed to create a spectacular work of art from the fate of the working poor at the outermost shores of the civilized world.
Non-Fiction: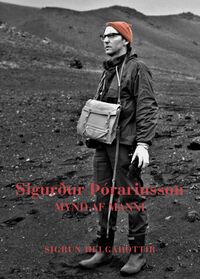 Sigrún Helgadóttir for Sigurður Þórarinsson: Mynd af manni I-II (Sigurður Þórarinsson: Portrait of a Man I-II)
Foreign Rights: Icelandic Museum of Natural History
The geologist Sigurður Þórarinsson is one of Iceland's most influential scientists of all time. He became a household name in Iceland during the 20th century because of his public outreach and vivid explanations of Iceland's impressive and diverse geological phenomena, volcanoes and glaciers being chief among them. Older generations warmly remember his exciting radio and television commentary on volcanic eruptions as he was usually the first man on location. He is not only remembered in Iceland but also recognized internationally as a prominent figure in volcanology and the father of the field of tephrochronology. Sigurður was a central figure in the nature conservation movement in Iceland in the mid-twentieth century. He was also a popular songwriter and singer as well as a keen photographer.
Sigurður Þórarinsson's biography has been written by Sigrún Helgadóttir, a biologist, teacher and author of numerous books and articles on Icelandic nature, environmentalism and nature conservation. The two volume book on Sigurður Þórarinsson – Mynd af manni (English: Sigurður Þórarinsson – Portrait of a Man) is published by the Icelandic Museum of Natural History.
Children's and Young Adult books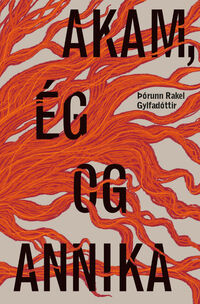 Þórunn Rakel Gylfadóttir for Akam, ég og Annika (Akam, I and Annika)
Foreign Rights: Angústúra
"As soon as I took the hat I could feel the note stapled inside. I silently gave thanks that Mom hadn't found it. Turning to the window I read the note. 'Look out for your hat, you bitch. And your head too. Leave Akam alone. He belongs to us.'"
Hrafnhildur is forced to move to Germany with her family when her stepfather takes a new job. Her new school is extremely strict, and she misses her father and grandmother, but most of all her best friend. And when she gets to know the kids at school she begins to have serious misgivings. Of course it's hard to be the new girl in class, not knowing the language and having no friends, but matters quickly turn much worse.