---
Icelandic authors on the go!
They participate in book fairs, give readings, and take part in other events related to their books being published in various languages.
Icelandic writers frequently travel abroad in order to promote new translations of their work and present their words and vision to new audiences. In this, the Icelandic Literature Center provides valuable support. Several authors will be on the move this autumn and in the coming winter, appearing at book fairs, giving readings, attending publishing parties and taking part in other events related to their books being published in various languages, all over the world. Here, we have a few examples of authors on the go.
Auður Ava, Lilja, Ragnar & Sjón at The Edinburgh Book Fair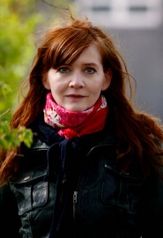 The Edinburgh Book Fair is an annual event, gathering authors from all over the world. The fair attracts around 250.000 visitors for the more than 800 programme events. In August, Auður Ava Ólafsdóttir, Lilja Sigurðardóttir, Ragnar Jónasson and Sjón were among the participating authors, appearing in lively discussions on their work, their characters, fiction in general and various other issues.
Sjón in Iowa & Malaysia
Author Sjón will be attending the Iowa City Book Festival in October and will give readings and join other authors in panel discussions. In November, he heads for Malaysia in order to participate in various events at the George Town Literary Festival in Penang.

English translations of novels and poems
This summer we saw the publication of English translations of the novels Away Elsewhere (Að heiman) by Arngunnur Árnadóttir and Through Flight (Millilending) by Jónas Reynir Gunnarsson and a collection of the poetry by Kristín Ómarsdóttir. To mark the occasion, these authors were invited to London and Oxford, where they attended publishing events, gave readings and met their readers.
Jón Kalman to Italy
In September, Jón Kalman Stefánsson attended the literary festival Festivaletteratura in Mantova, Italy, where he had a public discussion with journalist Alessandro Zaccur about the novel The Story of Ásta, recently published in Italian, translated by Silvia Cosimini. He will also attend the Göteborg Book Fair, where he´ll be featured at various events. Also in Göteborg, we´ll see writers Áslaug Jónsdóttir and Yrsa Sigurðardóttir. Further details on programme in Gothenburg can be found here .
Icelandic poems in Ukraine
Krok publishing house will be publishing a selection of the poems of Kristian Guttesen from the period of 2004 to 2017, translated into Ukrainian and the author has been invited to attend the literary event Lviv International Book Fair and Literature Festival in Ukraine this September.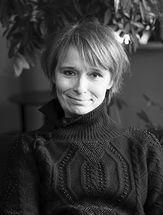 Iceland-themed days in Germany with Linda and Ragnar Helgi
August 28 - September 2 were Icelandic-themed in the city of Bremerhaven, Germany. Linda Vilhjálmsdóttir and Ragnar Helgi Ólafsson gave readings and chatted with translator Wolfgang Schiffer, to mark the recent publication of their works, translated into German by Schiffer.
Einar Már, Jón Kalman and Kristín Marja at literary evenings in Copenhagen
The Icelandic Embassy, with the co-operation of Birgir Thor Møller at the cultural center Nordatlantens Brygge – The North Atlantic Pier – in Copenhagen, hosts three Icelandic-Danish literary evenings, to mark the Centenary of Icelandic independence and sovereignty this year. August 22, Jón Kalman Stefánsson and Carstem Jensen met for a discussion, Monday, October 8th at 8pm Kristín Marja Baldursdóttir and Merete Pryds Helle will have a talk and on November 14 at 8pm, Einar Már Guðmundsson and Søren Ulrik Thomsen will do the same.
Gerður Kristný at a Cornwall poetry festival
Poet and novelist Gerður Kristný has been invited to the poetry festival Cornwall Contemporary Poetry Festival in England, which takes place on November 23-25. She will meet with her readers and give readings from her book of poems Drápa, a Reykjavík Murder Mystery, published last spring in English translation by Rory McTurk, at Arc Publication. 
Ófeigur Sigurðsson presents The Wasteland (Öræfi) in the United States
Promotional events for Ófeigur Sigurðsson´s novel The Wasteland (Öræfi), English translation by Lytton Smith, are to take place at various locations in the US. The American publishing house Deep Vellum has planned for Ófeigur to attend literary festivals, events at book stores and universities and events at the Scandinavia House in New York.
Eiríkur Örn travels to Croatia
Evil (Illska) by Eiríkur Örn Norðdahl will be published in Croatian soon and the author has been invited to attend the literary festival Sa(n)jam knjige u Istri (e. Book Fair(y) in Istria), which takes place in December each year in the town of Pula in Croatia. The festival features more than 100 events promoting authors and books, with discussions, debates and workshops, exhibitions and concerts.
Five Icelandic authors to attend the Festival Les Boréales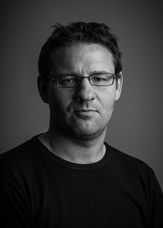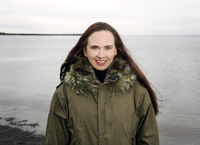 The literary and cultural festival Festival Les Boréales takes place in Normandy, France, on November 15-25, with Arnar Már Arngrímsson, Einar Már Guðmundsson, Hildur Knútsdóttir, Sigríður Hagalín Björnsdóttir and Yrsa Sigurðardóttir featuring prominently in a diverse and exciting programme of events. The Baltic countries will be the main focus of the first week, but the second week will highlight authors from the Nordic countries, with participating artists visiting schools, libraries and book stores, where they will meet and chat with French readers.
These are only a few examples of travelling authors which The Icelandic Literature Center supports on their journeys to promote their own translated work, and Icelandic literature in general, in various countries.
---