---
Icelandic Authors Travel the World to Promote Their Books
In November only, almost twenty authors take part in Book Fairs and other events in France, Siberia, Slovenia, Brazil, Malaysia and Germany to name a few
In November only, almost twenty authors take part in Book Fairs and other events in France, Siberia, Slovenia, Brazil, Malaysia and Germany to name a few.
One of Icelandic Literature Centers' role is to raise awareness of Icelandic literature abroad and promote its distribution. Icelandic authors travel around the world, often with the support of ILC, to promote their works. Many Book Fairs, and other literary events worldwide, take place in November where authors from Iceland take part with readings, panel discussions and in other program.
Festival les Boréales in France November 16 – 26
Festival les Boréales; un festival en nord 26th edition will take place 16–26 November in Normandie, France. Iceland is in focus this year and many Icelandic artists will participate in the ambitious and diverse festival´s program. The seven Icelandic authors taking part in readings and discussions at the festival are Auður Ava Ólafsdóttir, Jón Kalman Stefánsson, Sjón, Lilja Sigurðardóttir, Ragnar Helgi Ólafsson, Steinunn Jóhannesdóttir and Ragnar Jónasson. Musicians from Iceland will also perform at Les boréales; Víkingur Heiðar Ólafsson, Ásgeir Trausti and Amiina to name a few and several movies, documentary films and TV series by Icelandic filmmakers will be screened.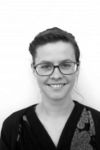 Krasnoyarsk Book Culture Fair in Siberia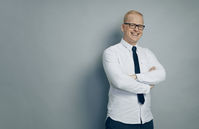 Krasnoyarsk Book Culture Fair (KRYAKK) took place November 2–6 in Siberia, Russia. The main theme of this years' fair was Science and Culture. Two Childrens Books authors from Iceland were part of the Nordic program, Ævar Þór Benediktsson and Hildur Knútsdóttir. This is the 11th time the Book Fair was held and the first time Icelandic authors participated. The Embassy of Iceland in Moscow organized and supported the participation.
To Czech Republic, Malaysia, Brazil, Slovenia, Slovakia, Germany, Cyprus and France
In addition to the authors mentioned above many other will be travelling in November promoting their works.

Poet and writer Gerður Kristný will be at the biggest poetic festival in The Czech Republic, Den poezie - Day of Poetry festival. She is the first Icelandic poet to take part in the festival and she will do readings in Prague, Ceský Krumlov and Brno. Gerður Kristný will also travel to Malaysia in November where she has been invited to participate in panel discussions and other programs at George Town Literary Festival.

The 3rd International Literary festival, to the sea-girt shores of Cyprus invited the Icelandic novelist, short story writer and poet, Einar Már Guðmundsson, to participate as one of 33 writers and poets in a four-day festival in Nicosia and Platres in Cyprus. He will do readings, participate in open discussion and visit university students.
Einar Már has also been invited to Porto Alegre's Book Fair at the end of November, which is held in one of the most visited capitals in Brazil.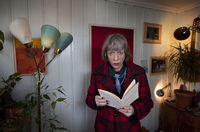 Kristín Ómarsdóttir, a poet and a novelist, will read her poems in Ljubljana, Slovenia, and celebrate the publishing of selected lesbian poems from several languages in Slovenian. Another poet, Ásta Fanney Sigurðardóttir, will do readings and promote her works in Bratislava, Slovakia in November.
The writers, Jón Gnarr and Einar Kárason, will do the ceremonial opening lecture of this year's Nordische Literaturtage, a 1986 established festival of northern literature at the Literaturhaus Hamburg, Germany. After that Einar goes to the Faroe Islands to participate in a program on November 16th, the Icelandic Language Day.
Finally, Steinunn Sigurðardóttir and Oddný Eir Ævarsdóttir have been invited to Strasbourg, France, to do readings in Strasbourg´s cathedral at the end of November.
There is a great and steadily growing interest in Icelandic literature worldwide which is evident by the travel of Icelandic authors who follow their books in translation and meet readers all around the world.
---