The Icelandic Literary Prize and The Blood Drop, The Icelandic Crime Fiction Awards 2022 announced
Pedro Gunnlaugur Garcia, Arndís Þórarinsdóttir and Ragnar Stefánsson are the holders of The Icelandic Literary Prize 2022. Skúli Sigurðsson was awarded the Blood Drop, The Icelandic Crime Fiction Awards for his debut, Stóri bróðir.
The Icelandic Literary Prize are given in three categories; for fiction, non-fiction and children's- and young-adult books. This is the first time The Blood Drop is awarded simultaneously with the Icelandic Literary Prize.
The holders of the Icelandic Literary Prize 2022 are:
Fiction: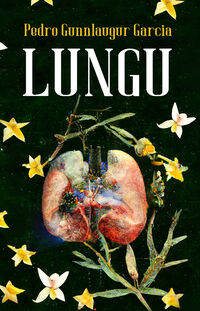 Pedro Gunnlaugur Garcia for Lungu (Lungs)
Publisher and Foreign Rights: Bjartur
Lungu is a multifaceted novel which reaches all through the twentieth century and into the far future: from Tuscany at the beginning of the First World War where excessive eating of olives saves the young Enzo from military enlistment, to immigrant neighborhoods in Toronto where a teenage girl falls in love with a dubious tramp; from there to Hörgárdalur in Iceland, where the giant rooster Jupiter dominates the farm and finally to Reykjavík in the year 2089.
Pedro Gunnlaugur Garcia tackles difficult questions on life and death with unusual nonchalance while he entertains the reader with his sincere storytelling. This is his second novel but his debut, Málleysingjarnir received the Grassroots' Grant from Icelandic Literature Center.
Children's and Young-Adult Books: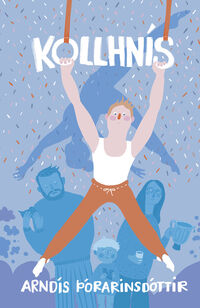 Arndís Þórarinsdóttir for Kollhnís (Somersault)
Publisher: Mál og menning, Forlagið
Foreign Rights: Rights and Brands
Somersault follows twelve-year-old Álfur, an ambitious gymnast whose family life turns upside down as his parents become increasingly worried about his little brother Eiki who is diagnosed with autism. Álfur, however, tries to be the best brother he can be, and to show his accepting nature, he decides to secretly start visiting his aunt Harpa, a famous but disgraced athlete who is ignored by Álfur's family. Somersault is a moving story about growing up and realizing how complicated life can be. It is also about complex emotions and the strong bond between two brothers, written with the warmth and humor that characterizes the works of Arndís Thórarinsdóttir.
Non-Fiction: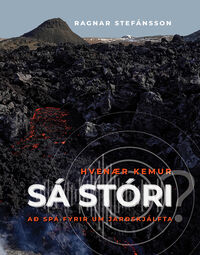 Ragnar Stefánsson for Hvenær kemur sá stóri? Að spá fyrir um jarðskjálfta (When will the big one occur / how to predict earthquakes?)
Publisher and foreign rights: Skrudda
This book treats, in a way understandable for most people, the question of earthquake prediction. It is based on almost 20 years of an international research exercise into earthquake prediction in Iceland. The research and development came to a test when two large earthquakes (magnitude 6.6, Ms) struck the test area, the South Iceland seismic zone, in 2000. Because of the ongoing research and technological development, it was possible to monitor the crustal processes ahead of the earthquakes and thus collect valuable data for further research. The correct prediction of the location of both earthquakes and the short-term warning of the second earthquake demonstrated the significance of the scientific and technological research.
The Blood Drop, Crime Fiction Awards: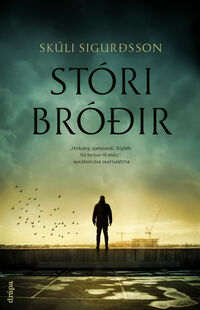 Skúli Sigurðsson for Stóri bróðir (Big Brother)
Publisher and foreign rights: Drápa
Big Brother is a tale of revenge and justice, of love and loss, violence and old sins.
A man dressed in black violently attacks a jogger on the outskirts of Reykjavik – and then disappears like a ghost into the night. No one knows the attacker or what his agenda is.
Emil Þorsteinsson, a journalist, believes that the attack is connected to other attacks in Reykjavik and that the creature dressed in black is systematically stalking its victims. Emil's investigation reveals that the attacker believes he is working for those who are in trouble; he wants to dispense justice on their behalf.
Big Brother is a hard-hitting and blood-fueled crime story that takes unexpected turns at the last minute.