---
Translators from Icelandic
A list of active translators from Icelandic into several languages, some information about them and their translations.
Translators from Icelandic
---
Translators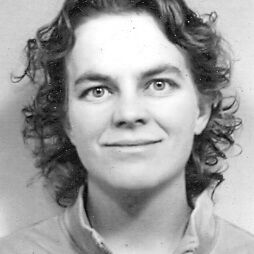 Kim Middel (1973) studied classics, medieval studies and Icelandic at the University of Groningen in the Netherlands, where she taught modern Icelandic for many years and received her PhD degree in 2018 with an interdisciplinary study of the development of national identity on Iceland between the Middle Ages and the 20th century. She works as a researcher of Icelandic history, as a translator of Icelandic literature and as an international registrar of Icelandic horses. Her translations include prose by a.o. Arnaldur Indriðason, Auðar Ava Ólafsdóttir, Jón Hallur Stefánsson and Unnur Jökulsdóttir, and poetry by a.o. Steinunn Sigurðardóttir, Ingibjörg Haraldsdóttir and Andri Snær Magnason.
---
Selected Translations
Het geheim van het Mývatn-meer (Undur Mývatns), Unnur Jökulsdóttir, Ambo-Anthos, 2019.
Vlinders in November (Rigning í nóvember), Auður Ava Ólafsdóttir, De Bezige Bij, 2015
Rosa Candida (Afleggjarinn) Auður Ava Ólafsdóttir, Maarten Muntinga, 2011
Misstap (Krosstré) Jón Hallur Stefánsson, De Geus , 2008
Winternacht (Vetrarborgin) Arnaldur Indriðason, Querido, 2007
Moordliederen. Moderne IJslandse poëzie (poetry by Gerður Kristný, Ingibjörg Haraldsdóttir, Sigurbjörg Þrastardóttir, Steinunn Sigurðardóttir, Vigdís Grímsdóttir, with an introduction), Roald van Elswijk and Kim Middel, Wilde Aardbeien, 2007
Het laatste ritueel (Þriðja táknið), Yrsa Sigurðardóttir, De Fontein, 2006
Bónusljóð, Andri Snær Magnason, Belgian literary periodical Deus ex Machina 113, 2005
---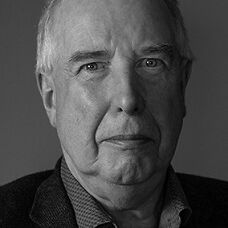 Marcel Otten studied English, French, Dutch and Old Norse literature and language at the University of Nijmegen, The Netherlands. BA in Dutch literature. Dramaturgy at the University of Amsterdam, MA. He translated /adapted about hundred plays out of the English, German, French and Norse languages into Dutch for all major Dutch and Flemish theatre companies and he wrote eight plays. Apart from that he translated 38 novels, sagas and both Edda's out of the Old and Modern Icelandic language into Dutch for renowned Dutch publishing companies.
---
Selected Translations 
Edda, published by Ambo 1994, 9th edition 2010
De saga van de Völsungen (Völsunga Saga), published by Ambo 1996.
De saga van Njal (Brennu-Njáls saga), published by Ambo 2000
Onafhankelijke mensen (Sjælfstátt fólk), by Halldór Laxness, De Geus publishers 2002
De saga van Grettir (Grettis saga Ásmundarsonar), Ambo/Anthos publishers 2003
Het visconcert (Brekkukotsannáll) by Halldór Laxness, De Geus publishers 2004
Het herwonnen paradijs (Paradísarheimt) by Halldór Laxness, De Geus publishers 2004
De klok van IJsland (Íslandsklukkan) by Halldór Laxness, De Geus publishers 2005
Verhalen uit de Vikingtijd, a compilation of 8 sagas: De saga van Od met de Pijlen (Örvar-Odds saga), De saga van Sluwe Vos (Króka-Refs saga), De saga van Eirik de Rode (Eiríks saga rauða), De saga van Gunnlaug Slangentong (Gunnlaugssaga ormstungu), Het verhaal van Thorstein Huizenhoog (Þorsteins þáttr bæjarmagns), De saga van Bosi en Herraud (Bósa saga og Herrauðs), De saga van Egil Eenhand en Asmund de Berserkerdoder (Egils saga einhanda ok Ásmundar berserkjabana), De saga van Hervör en Heidrek (Hervarar saga ok Heiðreks), Ambo/Anthos publishers 2006
Blauwvos (Skugga-Baldur) by Sjón, De Geus publishers 2006
Mistsluier (Karitas án titils) by Kristín Marja Baldursdóttir, Signature publishers 2006
Aan de voet van de gletsjer (Kristnihald undir jökli) by Halldór Laxness, De Geus publishers 2007
De zwaan (Svanurinn) by Gudbergur Bergsson, De Geus publishers 2007
Salka Valka by Halldór Laxness, De Geus publishers 2008
De fluisterende muze (Argóarflísinn) by Sjón, De Geus publishers 2008
Het koningsboek (Konungsbók) by Arnaldur Indriðason, Querido publishers 2008
Hart van vuur en ijs (Oreiða á striga) by Kristín Marja Baldursdóttir, Querido publishers 2010
Onderkoeld (Harðskafi) by Arnaldur Indriðason, Querido publishers 2009
Hemel en hel (Himnaríki og helvíti) by Jón Kalman Stefánsson, Ambo/Anthos publishers 2010
Edda by Snorri Sturluson, Athenaeum, Polak & van Gennep publishers 2011. Filter Translation Award 2012
De gelukkige krijgers (Gerpla) by Halldór Laxness, de Geus publishers 2011
Het verdriet van de engelen (Harmur englanna) by Jón Kalman Stefánsson, Ambo/Anthos publishers 2012. Longlist European Literature Award 2013
Uit de bek van de walvis (Rökkurbýsnir) by Sjón, De Geus publishers, October 2013
Saga's van de Westfjorden & omstreken, a compilation of three sagas: De saga van Gisli (Gísla saga Súrssonar), De saga van de Grindbankbewoners (Eyrbyggja saga) en De saga van de mensen uit het Zalmrivierdal (Laxdæla saga), Athenaeum, Polak & van Gennep publishers, October 2013
Het hart van de mens (Hjarta mannsins) by Jón Kalman Stefánsson, Ambo/Anthos publishers, June 2013
Een vrouw op 1000˚ (Konan við 1000°) by Hallgrímur Helgason, De Arbeiderspers publishers, March 2014
De goede minnaar (Góði elskhuginn) by Steinunn Sigurðardóttir, De Geus publishers, March 2014
Vissen hebben geen voeten (Fiskarnir hafa enga fætur) by Jón Kalman Stefánsson, Ambo/Anthos publishers, March 2015
De jongen die nooit heeft bestaan (Mánasteinn, drengurinn sem aldrei var til) De Geus publishers. March 2015
Jójó by Steinunn Sigurðardóttir, World Editions, June 2017
Iets ter grootte van het universum (Eitthvað á stærð við alheiminn) by Jón Kalman Stefánsson, Ambo/Anthos, June 2016
De saga van Egil, de zoon van Kale Grim (Egils saga Skalla-Grímssonar), Athenaeum, Polak & van Gennep, April 2017
Zomerlicht, en dan komt de nacht (Sumarljós og svo kemur nóttin) by Jón Kalman Stefánsson, Ambo/Anthos, February 2018
Het verhaal van Ásta (Saga Ástu) by Jón Kalman Stefánsson, Ambo/Anthos, February 2019
---
---
---