---
Translators from Icelandic
A list of active translators from Icelandic into several languages, some information about them and their translations.
Translators from Icelandic
---
Translators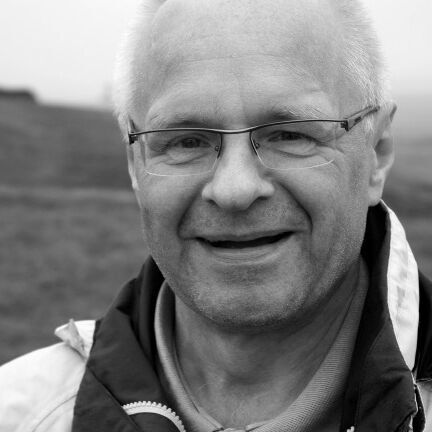 Jacek Godek (b.1958) lived in Iceland and studied at Melaskóli and Hagaskóli. He has worked as actor, director and journalist. Jacek translated poems by Jónas Hallgrímsson into Polish at the age of 14 and since then he has translated number of plays and novels. He did programs for the Polish National Broadcasting Service about the Sagas, the music of Skálmöld, and everything in between.
He received Orðstír, the honorary award for translations of Icelandic literature to a foreign language in 2023.

---
Selected Translations
Jónas Hallgrímsson, various poems (1972, Polish Radio 1)
Svava Jakobsdóttir, Lokaæfing (Play, 1986, Polish TV)
Steinn Steinarr, Tíminn og vatnið (1987, Integracje magazine)
Hrafnhildur Hagalín, Ég er meistarinn (Play 1994, Teatr Wybrzeże Gdańsk)
Ólafur Haukur Símonarson, Hafið (1996, Dialog)
Árni Ibsen, Skjaldbakan kemst þangað líka (1998, Dialog)
Einar Kárason, Þar sem djöflaeyjan rís (1997, Marpress)
Hallgrímur Helgason, 101 Reykjavík (2000, Świat Literacki)
Arnaldur Indriðason, Mýrin (2009, A.B) Grafarþögn (2010, W.A.B), Röddin (2011, W.A.B), Kleifarvatn (2012, W.A.B), Vetrarborgin (2013 – GWF), Harðskafi (2016 – GWF), Myrká (2017 – GWF), Svörtuloft (2018 – GWF)
Yrsa Sigurðardóttir – Þriðja táknið (2006 – Muza), Sér grefur gröf (2007 – Muza), Auðnin (2008 – Muza), Aska (2009 – Muza), Horfðu á mig (2010 – Muza), Ég man þig (2011 – Muza)
Stefan Máni – Skipið (2010 – W.A.B)
Sjón – Skugga Baldur (2009 – słowo / obraz terytoria)
Steinar Bragi – Konur (2010 – Krytyka polityczna)
Árni Thórarinsson – Tími nornarinnar (2009 – CAT Books)
Andri Snær Magnason – Sagan af bláa hnetti (2014 – eneduerabe)
Jón Kalmann Stefánsson – Harmur englanna (2015 – GWF)
Guðmundur Andri Thorsson – Valeyrarvalsinn (2017 – Wielka Litera)
Viktor Arnar Ingólfsson – Flateyjargátan (2017 – Helion)
Linda Vilhjálmsdóttir – Frelsi (2018 – IKM Gdansk) – Verðlaun European Poet of Freedom
Vala Þórsdóttir – Þankaganga / Súsanna í Póllandi (2013 – Wydawnictwo Widnokrąg)
Álfar og tröll – nokkrar þjóðsögur – O elfach i trollach cz.1 (2016 – e-sagi.pl)
Sigríður Hagalín Björnsdóttir – Eyland (2018 – Wydawnictwo Literackie)
Sigurbjörg Þrastardóttir – inni í mér syndir fiskur (2018 – IKM Gdansk)
Lilja Sigurðardóttir – Gildran (september 2018 – Wydawnictwo Kobiece)
Viktor Arnar Ingólfsson – Jólatrésránið (á að birtast í tímaritnu Przekrój í Desember 2018)
Steinar Bragi – Kata (15 mars 2019 – Wydawnictwo Literackie)
Lilja Sigurðardóttir –Netið (15 masr 2019 – Wydawnictwo Kobiece)
Elísabet Jökulsdóttir - Ástin ein taugahrúga – Enginn dans við Ufsaklett ( 15 mars 2019 - e-sagi.pl Miroslaw Godek)
Vefur með Íslendingasögum, fornsögum, Heimskringlu, íslenskum draugasögum, ævintýrum, þjóðsögum o.s.frv. (a.m.k. ein saga á mánuði)
---
---