---
Translators from Icelandic
A list of active translators from Icelandic into several languages, some information about them and their translations.
Translators from Icelandic
---
Translators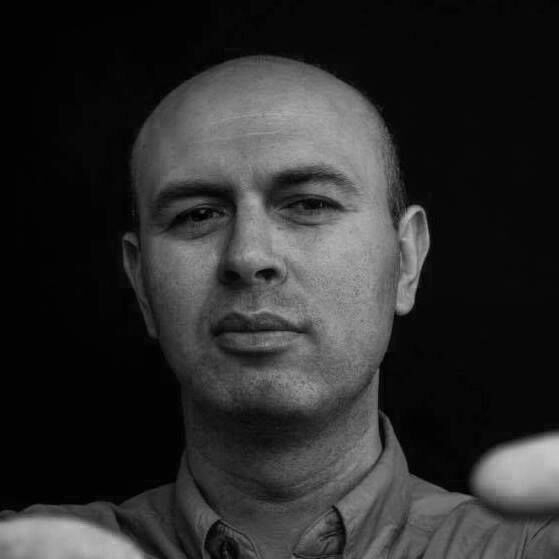 Luciano Dutra, born in Brazil, graduated with a BA in Icelandic as a second language (major) and Translation Studies (minor) from Háskóli Íslands, where he is also taking a MA in Translation Studies. A resident of Iceland since 2013 and before that from 2002 to 2008, he established Sagarana editora forlag in Reykjavík in 2014 focusing on publishing literature in translation both in Iceland and in Brazil. Authors published by Sagarana forlag include so far Valter Hugo Mãe, Francesca Cricelli, Karl Ove Knausgård, Vitor Ramil and Josefine Klougart. Luciano also runs since 2016 the Facebook page "Um poema nórdico ao dia", where he translates and publishes poems from all Nordic countries translated into Portuguese. His translation of Rökkurbýsnir/From the Mouth of the Whale by Sjón was one of the 10 finalists of the Jabuti Award (in the category Translation) 2018, and was awarded the 2nd prize for translated fiction books published in 2017 by the National Library of Brazil. Accredited as a sworn translator from Icelandic to Portuguese since 2007.
Luciano Dutra has received Orðstír, the honorary award for translations of Icelandic literature to a foreign language.
2002-2007 BA in Icelandic as a second language (major) and Translation studies at University of Iceland
2012 Swedish studies at Folkuniversitet, Stockholm
2014 Summer course in Faroese at Fróðskaparsetrið, Tó
2014– MA in Translation Studies (dissertation pending)
---
Selected Translations
2019-2020: Gauti Kristmannsson: Tradução, teorização, traição (Teoría, tryggð og túlkun). Cadernos de Literatura em Tradução – Especial Literatura Nórdica. N. 22 (2020): São Paulo, Dec. 2020.
2017: Sjón: Pela boca da baleia (Rökkurbýsnir). Tusquets/Planeta, São Paulo.
2014: Hugleikur Dagsson: Como você pode rir de uma coisa dessas? (Forðist okkur). Veneta, São Paulo.
2014: Hallfríður Ólafsdóttir, Þórarinn Már Baldursson: Estojo Máximo Músico (Maxímús Músíkús heimsækir hljómsveitina/bjargar ballettinum/trítlar í tónlistarskólann). São Paulo, Melhoramentos-Palavra Cantada.
2014: Sjón: A raposa sombria (Skugga-Baldur). Hedra, São Paulo.
2014: Örn H. Bjarnason: Þar sem sprengjurnar féllu/Onde as bombas caíam. Tvímála útg. Sagarana editora forlag, Reykjavík.
2013: Einar Már Guðmundsson: Anjos do universo (Englar alheimsins). Hedra, São Paulo.
2013: Sigurður Nordal: A viagem jamais viajada/Ferðin, sem aldrei var farin. Tvímála útg. (n.t.) Revista Literária em Tradução, Florianópolis.
2014: Björn S. Stefánsson: Democracia com os métodos de voto sequencial e de fundos de votos (Lýðræði með raðvali og sjóðvali).
https://lucianodutra.academia.edu
---
---
---